Our ads work, here's why: Facebook reveals its secrets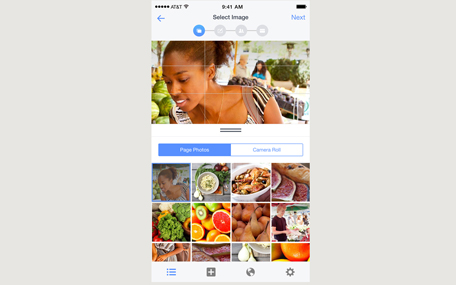 Facebook today announced a new advertising milestone, reaching more than two million active advertisers, up from 1.5 million roughly half a year ago and 1 million a year-and-a-half ago.

Founder-CEO Mark Zuckerberg along with COO Sheryl Sandberg published a 'thank you' blog [https://www.facebook.com/business/news/two-million-advertisers] yesterday, calling the watershed "a moment to celebrate all the incredible entrepreneurs like you who are creating value for their communities".

According to a Facebook media note received by Emirates 24|7, roughly 35 per cent of US small businesses don't have a web presence at all, but more than 30 million businesses around the world actively use Facebook Pages because they're free, easy to use, and they work well on mobile.

"We've proven to businesses that our ads work: we want to make sure that every dollar they spend with us improves their bottom line," Facebook says, elaborating on what makes them tick.

"Tools like conversion tracking have accelerated better measurement for SMBs," it notes.

According to the biggest social media platform, the #1 reason why its ads work is their sheer ease-of-use and simplicity. "Facebook's tools are easier than ever to use. Of newly acquired advertisers in Q4 2014, 80 per cent used our easiest ad tools, particularly promoted posts," it notes.

The site also credits mobile and how it leveraged the trend for growth. "The consumer shift to mobile is making more business owners want to use Facebook's mobile tools to reach customers and manage their businesses. For instance, over 15 million SMBs use our Pages Manager app to manage their pages on mobile," it notes.

"Our mission is to make the world more open and connected, and an important part of that is helping people connect with businesses. Today, we want to express our thanks to you and all of our advertising partners — 2 million strong and growing every day. We're going to keep working to serve you better, so you can continue creating jobs and opportunities in your community, and moving the entire world forward," Zuckerberg and Sandberg wrote in their joint note.

Facebook has been quick to realise that business owners and marketers are spending less time on desktop computers and more on their mobile devices, growing the need to manage Facebook campaigns on the go.

"To meet that demand, last summer we introduced the Ads Manager mobile site, which is now used by more than 800,000 advertisers each month," Facebook says. In line with that, it has launched Ads Manager app to help businesses manage their ad campaigns on the go, through their mobile devices.

However, the new app is only available for iOS, in the Apple App store. "We're currently building ads manager app for Android and expect to launch it later this year," it notes.
Follow Emirates 24|7 on Google News.