Phone calls unlikely to get cheaper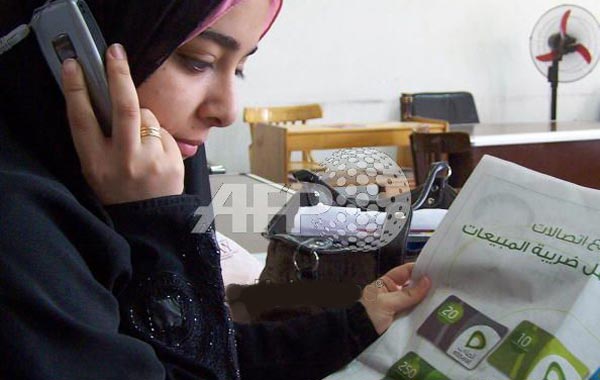 The Gulf telecom markets – particularly Saudi Arabia and the UAE – will become more competitive this year but unlikely to result in reduction in internet and call rates.
According to a study by Fitch Ratings, all GCC states are highly competitive but Saudi and UAE markets will see stiffer competition due to the maturity of these markets.
Titled 2011 Outlook: Middle East Telecoms Competition to Intensify, the study expects slower growth in 2011 for the telecoms sector against a backdrop of maturing markets and more competition.
"There may even be a decline in telecom revenues in major markets.
The agency still expects robust growth in the mobile segment for the North African market due to its under‐penetrated nature and under‐investment in the fixed‐line sector.
However, new untapped subscriber growth is being gained at the expense of cheaper service offerings, when profit margins and ARPUs are beginning to fall," Fitch analysts Bulent Akgul and Michael Dunning wrote in the research note.
Amidst cut-throat competition, the regional players are intensifying consolidation due to falling Ebitda margins as the number of operators will be reduced to a handful in the next three years.
"The main motivations for buyouts are limited growth prospects in most of the bigger markets and falling Ebitda margins that will come under further pressure due to possible tighter regulation and increased competition.

The leading players in the sector are also largely cash rich, and as the global economic environment shows tentative signs of recovery… and pressure to use this cash for M&As may build again after 2010," the said.
UAE-based telecom major etisalat has bid for 46 per cent stake in Kuwait's Zain telecom for approximately $12 billion.
Qtel will, together with a local consortium led by Princesse Holding, acquire a 50 per cent stake in Orascom Telecom Tunisie (OTT) for $1.2bn.
Mobile and fixed data traffic growth will continue to grow at double‐digit rates each year in 2011‐12 and may offset some of the pressure on margins. Mobile broadband could offset some of the loss in voice average revenues per user (ARPUs) in the long term.
Fitch analysts see lower leverage levels of the Middle Eastern telecom operators than their European peers except for those embarking on acquisitions and investments in 2011-12.

Such companies could see increased debt levels in order to make complete acquisitions – for instance etisalat is reportedly looking to raise $12bn for Zain buy. They, however, also don't expect any significant pressure on the credit profile and cash‐flow generation for most operators.
The Middle East telecom operators' revenue growth is forecast to decline during 2010 and 2011 amidst stiff competition.
They are projected to increase 6.2 per cent in 2010 to $16.18 billion in 2010 against $15.23bn in the previous. The growth rate will halve next year to 3.3 per cent with revenues amounting to $16.722bn. During 2009, revenues grew by 10.4 per cent across the region.
Etisalat – the strongest players
Etisalat – rated "A+" with stable outlook – enjoys the strongest financial flexibility in the Middle East for acquisitions.
Fitch analysts believe that in the region Saudi Telecom Company (STC), Qatar Telecom (Qtel) and etisalat possess the balance sheets to acquire all the rest of Middle East players.
"Of the big three, etisalat has the most financial flexibility to seek strategic opportunities at a current 0.5x net cash‐to‐Ebitda and a maximum limit of 2.5x gross debt‐to‐Ebitda set by its board," Bulent Akgul and Michael Dunning wrote in the report.
The report forecast the region will massive consolidation activity over the next three to five years.
Etisalat and Qtel are expected to issue bonds in 2011 and beyond. The operators are also focused on cost‐cutting programmes. Going forward, it also warned that there will be pressure on average revenue per users (ARPUs).
Follow Emirates 24|7 on Google News.