Samsung dials back to the future: Galaxy Note 4 is S5 Premium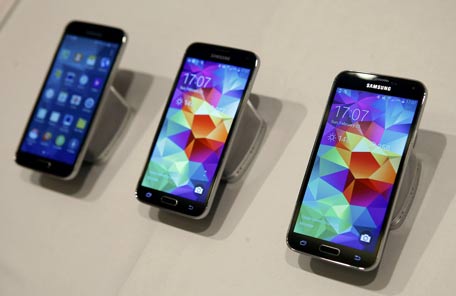 If you thought that that Samsung Galaxy S5 was the most awaited smartphone this summer, you are on hold.

The phone was originally unveiled at the Mobile World Congress in Barcelona, but has so far failed to raise any major interest.

Last month Samsung unveiled its new flagship Galaxy S5 smartphone armed with a fingerprint scanner and a built-in heart rate sensor, but disappointed many who were expecting Samsung to replace the plastic body.

Samsung Galaxy S5: The diamond phone

The disappointment was so obvious that there were rumours that Samsung was planning to come out with a more advanced version.

Soon after Samsung announced the new S5, it was said that the South Korean firm would launch a premium version with a 4K display and a metal body.

But Samsung has just rubbished those rumours and said it will stick with the original S5 and there would be no Galaxy S5 Premium.

Instead, the South Korean media is quoting Samsung CEO J K Shin as saying that the new Note will be packed with all the latest, and more advanced features.

Last year it took the Note 3 about 60 days to reach the 10 million target while the S4 managed to achieve it in just 50 days.

But in 2014 it is being widely expected that the new Note 4 will perform much better than the new Galaxy S5.

The smartphone is expected to be rolled out across the Globe on April 11.
Follow Emirates 24|7 on Google News.