Samsung didn't pay fans for Galaxy S6 event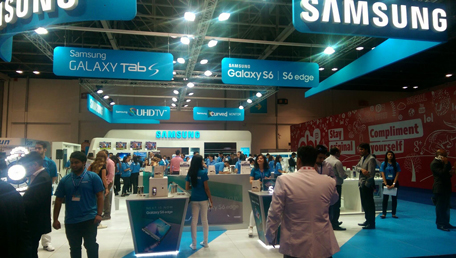 Samsung has denied rumours that it had paid people to pretend as fans at a recent press event in China to showcase the Galaxy S6 and S6 Edge.

The statement follows a recent report that the South Korean giant had allegedly paid students and teenagers to pretend as fans during a recent conference to showcase the two new flagship devices in Beijing.

"Our findings have indicated that under no circumstances has anyone been hired or given money to attend the event," sad a note from Samsung today on its blog Samsung Tomorrow.

Media reports from China claim that the tech firm had roped in 500 people – almost 50 per cent of the total attendees – as pretend Samsung fans at a press conference held Friday.



Quoting someone with knowledge of recruiting these fans, the report said the fans were paid about $4.80 (Dh20) to attend the hour-long event.

The report also said that these fans – many of them with iPhones in hand – were told to tell the media that that they were Samsung fans who loved the Galaxy S6 and the S6 Edge and were seen taking pictures of the newly launched devices.

Some of the fans also said they had to post the pictures and like them on WeChat.

The tech company said the story is totally groundless and bogus. "In fact, the more than 1,100 attendees, including consumers and industry officials, have all been formally invited to the Shanghai Culture Square where the event took place," its note added.

Samsung also said that the media outlet that broke the story has now corroborated the findings and retracted the erroneous story.

"Separately, we are seriously considering whether to request the media outlet to take further action in the matter by issuing a correction. We will also continue our efforts to find out how this story came to be."

Both the S6 and the S6 Edge are slated to go on sale later this month. Pre-orders for the device in the UAE during Gitex Shopper saw "some pretty decent interest," as a promoter at the Samsung stand at the Shopper put it.

According to him, about 50 to 70 devices were being pre-booked on a daily basis, with fans constantly crowding the stand.

Follow Emirates 24|7 on Google News.