Samsung Galaxy S6 Unpacked launch: Watch it 'live' in UAE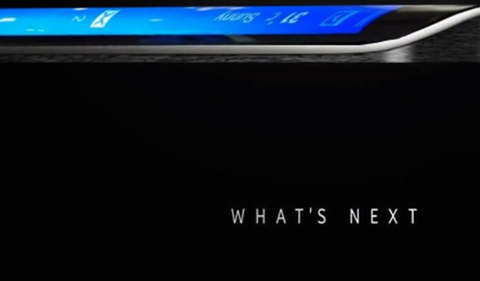 It's time for the kick-off at Mobile World Congress in Barcelona, and the much-anticipated Samsung Galaxy S6 will be officially unveiled in just a few hours from now at the venue.

While several Samsung and smartphone fans will be at the venue to check out what the experts are pegging as the make-or-break device for Samsung, the world can still watch it 'live' when the event begins at 9.30pm UAE time.

'Samsung Galaxy Unpacked 2015' event is scheduled to kick-off at Center de Concencions Internacional de Barcelona, Placa de Willy Brandt, at 6.30-pm CET local time today (March 1).

The event will be live streamed for the UAE right here, as well as on the company's official blog 'Samsung Tomorrow', and its YouTube channel.

And unlike Apple's Watch event scheduled for March 9, there are no browser restrictions for viewing the Samsung Galaxy S6 event.
Apple's event can only be viewed on its proprietary browsers. Apple will stream the Apple Watch event live on Safari (iOS version 6.0 or later), OSX (v10.6.8 or a later) and Safari 5.1.10 or a later version.
You could also stream it on Apple TV (second- or third-generation set-top box, and should be running software version 6.2 or later).

As we've reported earlier, this after several quarters of leading the smartphones pack, South Korean major Samsung Electronics has now lost substantial ground to its arch-rival Apple Inc.
After three years of unrestrained leadership, Samsung had to settle for a tie with Apple for the spot of the world's largest smartphone vendor, according to the latest research from Strategy Analytics.

Read: iPhone 7 vs Galaxy S6: How Apple stole Samsung's lunch

Samsung is now trying to claw back lost ground, and the success of its new spearhead Galaxy S6 will be a key factor in that battle.
According to images and information leaked on French blog Nowhereelse.fr, the Galaxy S6 may cost up to Dh2,899 (€700). Schematic used to make smartphone cases that shows the Samsung Galaxy S6 will have a taller screen, a thinner body and tighter bezels when compared to the Galaxy S5 or even the iPhone 6 Plus.

A recent report in Korean Herald quoted Samsung saying the Galaxy S6 will be an "innovative premium handset" that comes with a "special function," hinting that the Galaxy S6 may also come in the Edge variant, a curved variant of the flagship with a screen that carries over both edges.

Analysts maintain that Samsung may be getting desperate to retain its leadership slot as it continues to face intense competition from Apple at the higher-end of the smartphone market, from Huawei in the middle-tiers, and from Xiaomi and others at the entry-level.

Read: Samsung Galaxy S6 images, price leaked: Taller, slimmer than iPhone 6

Samsung Electronics is indeed in a spot of bother. 2014 was at best a forgetful year for the smartphones major, as its spearhead Galaxy S5 flopped miserably at the box office. Apple Inc. stole its lunch in the high-end bracket, but relatively less established players such as Huawei and Lenovo managed to do the same in the mid-tier, and Xiaomi and other Chinese brands attacked it at entry-level.

Read: Why Galaxy S6 launch will be Samsung's make-or-break moment

Saying then, that the Galaxy S6 is critical for Samsung will be an understatement. Let's watch the Unpacking.
Follow Emirates 24|7 on Google News.