Samsung isn't buying BlackBerry, but it should if it wants to beat Apple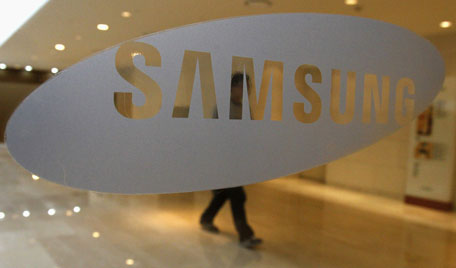 News of BlackBerry's buyout – much like earlier news about its demise – was highly exaggerated, or so says the Canadian firm.

Yesterday, a Reuters report quoting unnamed sources said that Samsung Electronics was interested in buying out the beleaguered BlackBerry for as much as $7.5 billion, an almost $2.5 billion premium over its pre-rumour market capitalisation of $5.1 billion.

As the rumour spread, shares in the Canadian firm surged by almost 30 per cent, rising above $13 apiece in after-market trade, marking the best day for BlackBerry's shares in more than 12 years. In fact, yesterday was the third best day ever for BBRY shares since the Canadian firm's 1999 debut on the Nasdaq.

However, even as BBRY shares were continuing their ascend in after-market trade, BlackBerry issued a statement refuting the rumour, and thus pouring cold water on the red-hot shares.

Here's the BlackBerry statement: "BlackBerry is aware of certain press reports published today with respect to a possible offer by Samsung to purchase BlackBerry. BlackBerry has not engaged in discussions with Samsung with respect to any possible offer to purchase BlackBerry. BlackBerry's policy is not to comment on rumours or speculation, and accordingly it does not intend to comment further."

Within minutes, BlackBerry shares fell even more rapidly than they'd climbed, sinking to $10.78 (but still well above the $9.71 apiece that they closed at during the previous session). In the face of no new speculation, they'll probably continue their decline today as well but let's leave that for stock market analysts to call.

What we're interested in the reasons why it would make sense for Samsung to buy out BlackBerry at the rumoured price or even a little more than that.

South Korean smartphone major Samsung and the Cupertino-based tech giant Apple Inc. have been waging a very public patents war for a while now.

The battle for global smartphone supremacy has been a costly one especially for the South Korean firm, famously ending up on the losing side in the landmark $1bn patent award to Apple in 2012. That amount was cut short by almost a half next year, but there have been plenty of other ongoing litigations around the world between Samsung and Apple in which the former has ended up on the losing side.

Even as news came out last August that the two majors had decided to wind down their seemingly endless patent war, the arch-rivals obviously haven't given up the fight entirely.

What the (rumoured) BlackBerry takeover will do for Samsung is that, in one fell swoop, it will give it patent rights to ALL of BlackBerry's rich patents.

For the record, BlackBerry holds 44,000 patents, enough to replenish Samsung's arsenal to stand a better than even chance in its fight against Apple.

What lends rumours a grain of credence despite both the firms denying them is that BlackBerry and Samsung entered into a high-profile security partnership last November, marrying BlackBerry's security platform with the South Korean company's own security software for its Galaxy devices.

The other big boost that a BlackBerry takeover can give to Samsung is the push in the enterprise business – despite its problems, BlackBerry remains a global leader in the enterprise domain while Samsung, despite being the world leader in smartphones, is just an also-ran in the enterprise business.

A Google''s takeover of Motorola shows, it can be done and does provide a big push to the acquirer. More recently, Microsoft's takeover of Nokia has been done on the same lines even as the fruits may be yet to be reaped.





Follow Emirates 24|7 on Google News.