Samsung's dual-SIM phablet: Galaxy Grand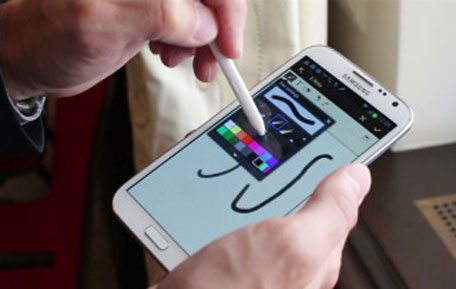 Samsung has lit a spark to an already over-heated smart-phone tablet market with the launch of a 5-inch phablet, Galaxy Grand.
Laying claim to being the first phone-tablet hybrid with dual Sim, the device runs on Android Jelly Bean.
Samsung says users will be able to receive calls on both SIM cards at the same time. This means if you are on a call on SIM 2, those who call you on SIM 1 will hear the "please wait message".
For now the Galaxy Grand is only for Samsung's native South Korea.
However, given the company's aggressive strategy it won't be long before it goes global.
The Korean version of the Grand sports a 1.4GHz processor, along with LTE network support. Additional unique features include NFC capabilities and USB 3.0.
Tech websites put the cost of the Galaxy Grand at around $325.
ALSO READ:
BlackBerry 10 UAE launch on Jan 30 pushes Bold prices down; Galaxy S3, iPhone next?



Unknown web link targets Dubai Police
Follow Emirates 24|7 on Google News.