Samsung to launch Galaxy S4 with eye-tracking features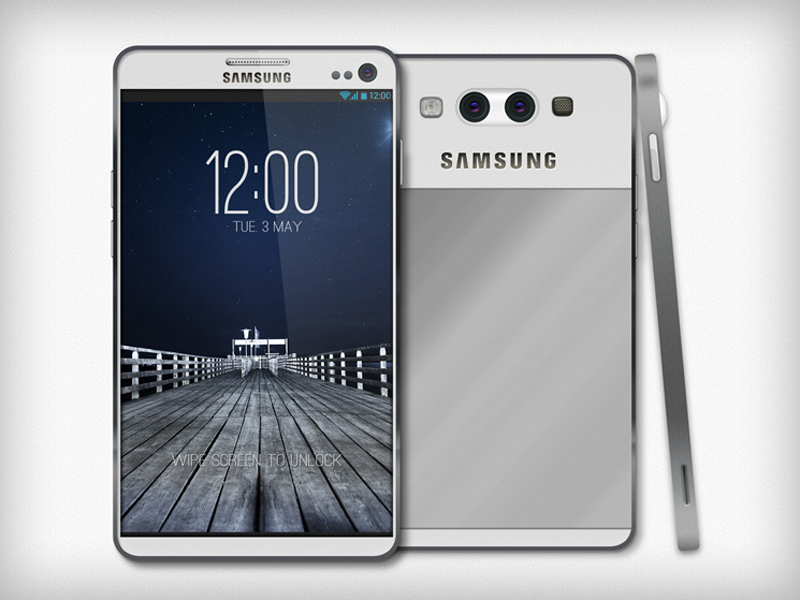 We already knew it was coming. Samsung is expected to launch its next generation smartphone the Galaxy S4 with eye tracking features so advanced that it can scroll down pages.
The new phone it is said could track the user's eye movement and scroll down or move up the browser or adjust the screen based on the movement.
Last week during the Mobile World Congress there were already whispers that Samsung could be announcing its Galaxy S4 with some key features – many of them being introduced for the first time to smartphone users - that could take the competition to a totally different level.
New York Times in its latest blog post quoting a Samsung employee already using the new smartphone says the eye tracking feature will track your eyes and know when you are ready to move on to the next paragraphs and move the browser accordingly.
Samsung it said has already filed for acquiring a trademark for "Eye Scroll" and "Eye Pause" in Europe.
Emirates24|7 had reported last week about the technological advancements that could soon make smartphones, computers and tablets operate without being touched, and through gestures.
Meanwhile, Samsung itself has released a new teaser video ahead of the March 14 launch. The video shows an adult allowing a young boy a peek into the box in which the new phone is hidden.
Emirates24|7 also had reported that the new phone would incorporate Qualcomm's powerful new Snapdragon 600 processor.
A new leak more or less reveals all the major features of the Samsung's new phone. According to tech blog Sam mobile, an AnTuTu benchmark testing - a overall Android Benchmarking application that tests certain key features such as memory Performance and CPU Performance - has been done on a Samsung S4 revealing most of its key specifications.
The test on the new S4 has revealed that the phone will have work on LTE bandwidth across the globe and come in just one model.
It will also come with a Exynos Octa 5410 CPU, 2GB of RAM, 4.99″ Full HD (1920×1080) display and a 13 Megapixel Camera.
Follow Emirates 24|7 on Google News.