Smart city boom: Dh101bn of opportunities every year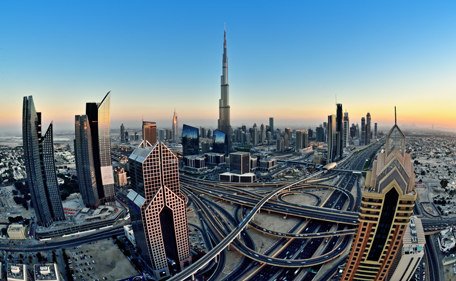 As much as Dh101billion could be spent annually across the globe towards making our cities smart. And this could become a reality in the next five to 10 years.
Our cities are growing and getting smarter every day. Technology is advancing at such a rapid pace that it is going to transform the way we live and perceive things in the near future.

Tomorrow's cities will have a challenging task to accommodate the growing population and it can only be able to do so with more advanced technology.

Investments in smart city projects have been growing. Last year Frost and Sullivan revealed that business opportunities worth $1.57 trillion would be created across different industries by 2020, thanks to various smart city initiatives.

It also revealed that more than 26 cities including Dubai and Masdar City in the UAE will attain the status of smart cities by 2025 and would also thereby have full integration of intelligent sensing technology. Along with it comes technologies such as smart grid and energy storage, smart meters, wireless sensor networks, open platforms, high-speed broadband and cloud computing.

Last week another report by Navigant Research, which examines the strategy and execution of 16 leading smart city suppliers gave an estimate whereby at least Dh101bn would be spent every year on global smart city initiatives.

According to the report, as the supplier ecosystem for smart cities continues to expand, established suppliers are moving into the market from the energy, transport, buildings, and government sectors, while start-ups are addressing a range of emerging opportunities. Currently $8.8bn is spent annually by the global smart city technology market.

"Cities are seeking partners and suppliers to collaborate on ambitious programmes for sustainability, innovation in public services, and economic development that depend on significant technology investments," says Eric Woods, research director with Navigant Research.

In his presentation during the recent Government Summit in Dubai, Professor Carlo Ratti, Director of MIT Senseable City Lab noted that the future cities could even have its own senses, thanks to hundreds and thousands of sensors equipped on various smart devices which could collaborate data and thereby giving the city dwellers a choice about how to navigate their lives.

Ratti said a SENSEable City would leverage sensors and electronics offering citizens a real time, smart interactive experience is already in the making.

He and his team at MIT's SENSEable City Lab showcased Cloud Cast, a misting technology that cools a particular space where there is human presence rather than the complete room itself. Just like energy-efficient lights that switch on when it detects someone walking along the corridor, the thin aluminium rods that hang from a ceiling are equipped with ultrasonic sensors and detects a human standing or walking thereby cooling the space.

According to him, an entire city equipped with sensors can go a long way in achieving it at a greater scale.
Follow Emirates 24|7 on Google News.