Smartphones rise 11% in UAE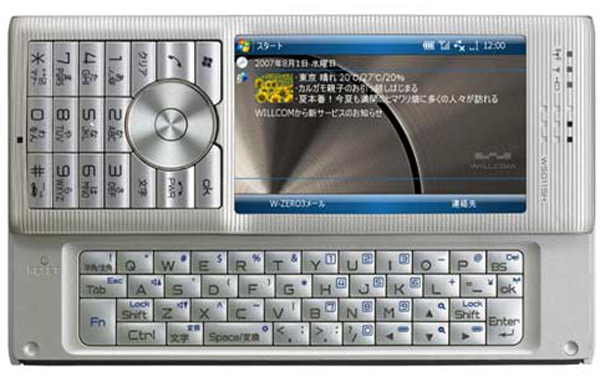 Smart phone devices are expected to get a boost in sales as digital news on the go becomes the mantra at the Abu Dhabi Media Summit, which kicks off today in the capital that has drawn industry stalwarts such as "Avatar" and "Titanic" director James Cameron, "Ice Age" series filmmaker Carlos Saldhana and News Corp head honcho for Europe and Asia James Murdoch.
Announcing the impressive lineup, the focus soon turned to the future of traditional print media in wake of the boom of internet and smart phones devices, with Dr Karim Sabbagh, Vice President and Global Practice Leader for global management consulting firm Booz & Company putting forth alarming statistics for the region that indicated that 77 per cent plan to, are reducing or have stopped newspaper reading in its entirety in the UAE, Saudi Arabia and Qatar.
According to Booz & Company research, smartphones are not yet prevelant in the region with penetration rates roughly around 15 per cent in the UAE and 11 per cent in Saudi Arabia, as opposed 50 per cent in the United States and Western Europe.
"However, smartphone penetration is expected to grow by a healthy 11 per cent over the next three years in both, the UAE and Saudi Arabia," said Dr Dabbagh.
He said: "News media need to realise the potential of digital growth with the penetration of smart devices that allow users to get news on the go, as opposed to a traditional way of gathering content.
"In addition to the 77 per cent switching from traditional means of reading news, another 70 per cent of next generation in the same three countries do not retain the loyalty to the newspapers they subscribe to , but rather move to a different online news source to obtain information."
Dr Sabbagh said that the digital reveloution needed to go beyond the news that is being offered in its print medium and allow the accessibility of blogs and comments for interactive forums, along with introducing web-enabled conferences.
"What is also needed is quality content and complementatry services, which include being a facilitator for the consumer to contact experts or providing tickets for events that are written about," said Dr Sabbagh.
The age of user provided content has also brought into focus the impotance of social media, especially the role it has played in the current Middle East crisis. Aside from focusing two panel discussions over the subject, Danielle Perissi of Abu Dhabi Media Company said: "It cannot be denied that user generatred content is the way forward. Social media is where all of us gather news from and news organisations are now relying on that content to take them into the future."
In fact, Booz & Company research shows that in May 2010, the GCC boasted more than five million Facebook users, with micro blogging site Twitter being a strong contendor in the market.
Dr Sabbagh added: "Studies are clearly showing that advertising revenue figures in traditional media is on the decline in comparison to the growth pattern that online medium is consuming. It is vital for news organisations to understand this threat and turn it into an opportunity over the next five years."
Follow Emirates 24|7 on Google News.