TechAccess expects better H2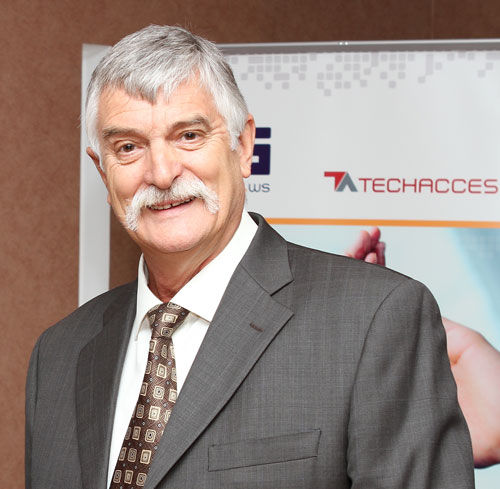 TechAccess, a Dubai-based leading value-added IT distributor, providing end-to-end business solutions to the enterprise and mid-market sectors, is bullish about its business and expects a better second half, according to a senior company official.
"2013 has been good for TechAccess, we just finished first half as our financial year starts from July. So far we have done well in 2013 and achieved our targets and grown over the previous year. We expect a better second half as plan is to increase focus on new technologies and we'll continue supporting our partners," said Chris Cornelius, Vice-President for Sales and Support.
The company has been operating in the UAE for the last 13 years in the enterprise market and is currently aiming to focus on small and medium enterprises in order to expand business and maintain leading position.
In an interview with Emirates 24l7, Cornelius said Saudi Arabia and UAE were the fastest growing markets and offered most potential. "But it doesn't mean that other markets are not growing; Kuwait and Qatar are also doing well. Financial sector in UAE is big growth industry, offering more potential than other GCC markets, while oil and gas and financial sectors are strong in the Kingdom. We are also looking at new technologies such as aerospace, education telecom and government sectors," Cornelius added.
He said focus is also on expanding business further in the Middle East by broadening the industry coverage in the UAE especially in the education and government sectors. "We will be enhancing our industry breadth in Qatar and Kuwait with oil and gas, telecom and banking as focal points."
He said: "In Dubai companies adopt technology quite quickly, I can say even in the region. If you look back at Europe, for end-users to adopt new technology takes a lot of time; in this region I think they adopt quicker. That's the advantage. People said cloud computing will not succeed here but now you see how quickly have people adopted it."
Commenting on challenges, Cornelius said the challenge is to maintain its position as a key quality service provider and continue to protect margin. TechAccess can only do that if it understands the true meaning of value addition and depict the same to its partners.

Follow Emirates 24|7 on Google News.