This is how you can be first in UAE to own Galaxy S6 Edge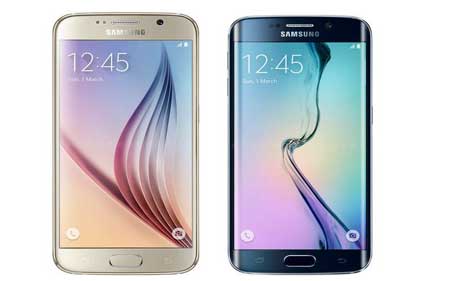 Weeks before Samsung's new spearhead smartphones, the Galaxy S6 and the Galaxy S6 edge, are available for sale here in the UAE, consumers in the country can pre-order the devices starting March 26 with UAE telecom operator Etisalat.
Pre-orders can already be placed at leading retail stores and operators across the UAE, and the new devices will also be showcased at the upcoming Gitex Shopper Spring 2015 that starts next week, on April 1, 2015.
Etisalat noted in a statement that the new Samsung Galaxy S6 Edge will be available exclusively with it, and it will also accept pre-orders for the Samsung Galaxy S6. It also noted that pre-order customers will receive a free wireless charger, originally priced at Dh200.
"We are thrilled to bring the Samsung Galaxy S6 and Galaxy S6 edge to our customers in the UAE. With us being the first to introduce the Galaxy S6 edge in the market, our customers get to enjoy an exclusivity factor, not to mention the flexible subscription options on both the devices. It is also worth highlighting that our launch makes the UAE among the first 24 countries in the world to offer the new devices," said Khaled ElKhouly, Chief Marketing Officer at Etisalat.
"Etisalat's customers will be able to order both the new models online and become the first to receive their smartphones before the devices go on sale on April 9," the operator said in a statement.
Enabled by Etisalat's latest 4G+ LTE network, the new devices will support super speeds of up to 300Mbps, the highest in the country, it said. The telco noted that it will be the first in the country to introduce the device in white, black and gold while the device will be available in green later after the launch.
Samsung Galaxy S6 and Samsung Galaxy S6 edge of 32GB capacity are available for Dh2,599 and Dh3,099 respectively, while Samsung S6 edge 64GB is available for Dh3,399 with Etisalat on a standalone basis.
To get a first-hand feel of these latest innovations from Samsung, customers can visit select Etisalat Business Centres in the country which display both the devices.
Samsung Galaxy S6 and Galaxy S6 edge customers will be able to use the free data bundled in the package optimally, the telco said.
Follow Emirates 24|7 on Google News.