BlackBerry servcies to continue: TRA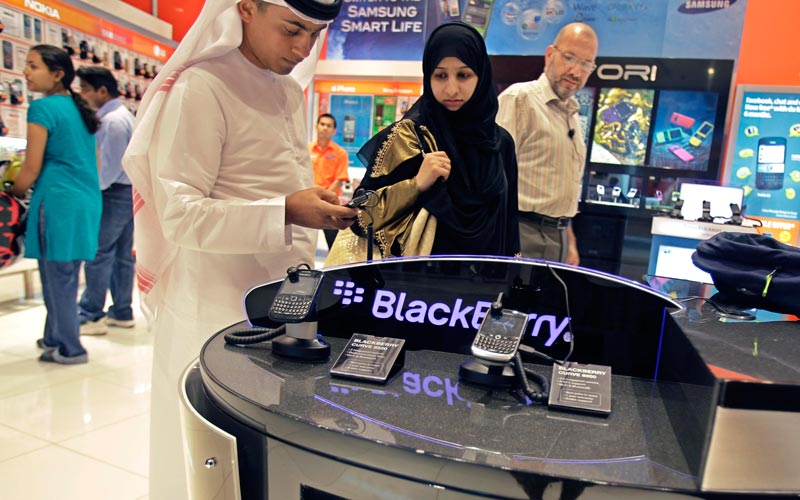 The Telecommunications Regulatory Authority (TRA) said in a statement today it has confirmed the continuation of all Blackberry services in the UAE to both individuals and to business customers, including Blackberry messenger, Blackberry email and Blackberry browsing.
It added that any confusion to TRA regulations will be clarified by the TRA with the operators concerned this week.
Earlier, Reuters quoted a UAE newspaper as saying on Saturday that the UAE may stop individuals and small businesses from accessing the most private data services offered by BlackBerry, .

Only businesses with 20 or more subscriptions will be allowed to use high security accounts on the BlackBerry Enterprise Server, which allows for services such as highly secure corporate e-mail, 'The National' newspaper reported.
Citing a ruling by the UAE's telecoms regulator, 'The National' said that small businesses would still be able to use the BlackBerry Internet Service, which does not rely on private servers, as well as encrypted messaging.
BlackBerry maker Research In Motion (RIM) encrypts e-mail messages as they travel between a BlackBerry device and a computer known as BlackBerry Enterprise Server (BES).
"Enterprise Services are to be made available to qualifying organisations only and not to private individuals," the paper quoted the Telcommunications Regulatory Authority (TRA) as saying. The paper said the ruling would come into effect on May 1.
Follow Emirates 24|7 on Google News.