Twitter CEO warns stronger action against bullies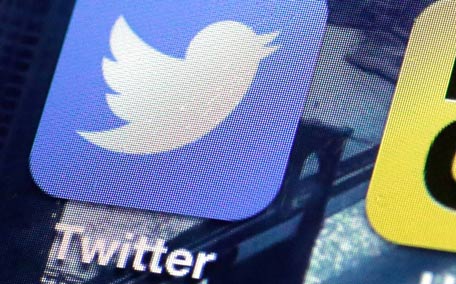 Twitter has been having a tough time controlling trolls and cyberbullies and has now admitted it has lost several of its dedicated users as a result.

Twitter CEO Dick Costolo has now reportedly wrote to his employees about the issue and has promised stronger action to rid the social networking site of trolls.

Tech Blog The Verge which published excerpts from an internal memo that Costolo sent out to employees points out that the CEO is even taking personal responsibility for the problem.

"We suck at dealing with abuse and trolls on the platform and we've sucked at it for years," he notes and goes on to state that he is ashamed of how poorly they have dealt with this issue during his tenure as CEO. "It's absurd. There's no excuse for it. I take full responsibility for not being more aggressive on this front. It's nobody else's fault but mine, and it's embarrassing," he said in a response to a query on cyberbullying.

Twitter has over 284 million registered users and might be fast losing its active users.

According to research more than a third of all online users have experienced some form of online harassment, mostly through social networking.

Although majority of the bullying is being reported from the United States, the practice is widespread.

"Last year a friend of mine was so traumatized because of bullying on twitter that she had to take psychiatric help. The case was so advanced that she even started imagining that many people on twitter were out to take her life," said Mamata Raj.

Twitter itself last year strengthened its initiatives to report bullying not just by those who are abused but also be others on the network.

"In our continuing effort to make your Twitter experience safer, we're enhancing our in-product harassment reporting and making improvements to "block."…. we're improving the reporting process to make it much more mobile-friendly, require less initial information, and, overall, make it simpler to flag Tweets and accounts for review," said Shreyas Doshi, Director of Product Management, User Safety in December last year.

Twitter also has published a detailed what to do list in case of online abuse and cyber bullying with a link to even report the case.

It advises users to unfollow and end any communication with a bully or a troll. "If the behaviour continues, it is recommend that you block the user. Blocking will prevent that person from following you or seeing your profile picture on their profile page or in their timeline; additionally, their @replies or mentions will not show in your mentions tab," the note adds.
Follow Emirates 24|7 on Google News.