Two to Tango: Lenovo and Google to build 'magic' mobile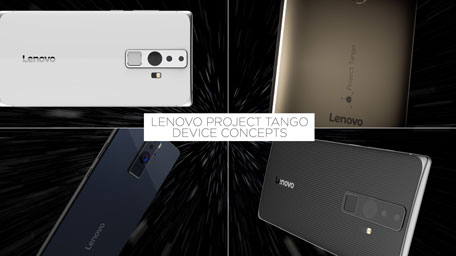 A smartphone that turns the screen into a magic window that can overlay digital information and objects onto the real world – science fiction?

No more.

Come summer 2016, and you will be able to get your hands on just such a smartphone, promises Lenovo, which has announced the development of the first consumer mobile device with Project Tango in collaboration with Google.

Making the announcement recently at the 2016 Consumer Electronics Show (CES) in Vegas, Chinese manufacturer Lenovo is also calling developers to submit a Project Tango app proposal for the chance to have app funded and featured on upcoming Lenovo Project Tango-enabled smartphone.

Available in summer 2016, the new smartphone will be powered by the Qualcomm Snapdragon processor, and will boast the ability to turn the screen into a magic window that can overlay digital information and objects onto the real world.

Lenovo, Google, and Qualcomm Technologies are working closely together to optimise the software and hardware to ensure consumers get the most out of the Project Tango platform, Lenovo said in a media statement.

"To break new ground in today's hypercompetitive smartphone and tablet industries, we must take innovation risks – it's the only way to truly change the way people use mobile technology," says Chen Xudong, senior vice president and president, Mobile Business Group, Lenovo. "Together with Google we're breaking down silos by working across mobile hardware and software. Turning our shared vision into reality will create a more holistic product experience that captures the imagination of today's consumer."

What is Project Tango and what can it do?

Google's Project Tango is a technology platform that uses advanced computer vision, depth sensing, and motion tracking to create on-screen 3D experiences, allowing users to explore their physical environments via their device.

Specialised hardware and software combine to let the device react to every movement of the user, when they step forward, backward, or lean side to side. App developers can transform your home into a game level, or create a magic window into virtual and augmented environments. Project Tango-enabled devices can recognise places they've been before, like your living room, the office, or public spaces.

Unlike GPS, Project Tango motion tracking works indoors, allowing users to navigate precisely through a shopping mall, or even find a specific item at the store where that information is available. Using the sensor in the device, Project Tango devices can also capture the 3D dimensions of the room, giving measurements that can be used to help you when shopping for furniture or decorations.

"With Project Tango, the smartphone becomes a magic window into the physical world by enabling it to perceive space and motion that goes beyond the boundaries of a touch screen," said Johnny Lee, Project Tango Lead, Google. "By working with Lenovo, we'll be able to make Project Tango more accessible to users and developers all over the world to both enjoy and create new experiences that blends the virtual and real world."

"Qualcomm Technologies is very pleased that Lenovo and Google are bringing a Project Tango-enabled device to the mainstream so that consumers can experience a whole new level of advanced connected mobile computing apps and services across video, imaging and graphics," said Seshu Madhavapeddy, vice president, product management, Qualcomm Technologies. "Qualcomm Technologies has a rich and long history with working with the developer community to ensure that all of the experiences that Project Tango and Lenovo are set to deliver are optimized for the Snapdragon processor."

As part of the partnership, Lenovo is also inviting developers to help grow the budding Project Tango app ecosystem. Project Tango's advanced technology capabilities let developers create apps they couldn't have before. Developers can submit their Project Tango app proposals for a chance to win funding and the chance to have their app featured on Lenovo's upcoming smartphone. The submission period closes on February 15, 2016.
Follow Emirates 24|7 on Google News.