WhatsApp free 'contagious' voice calling: UAE activated?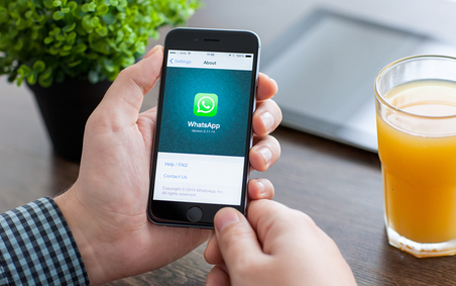 Rumours about WhatsApp offering free VoIP calls to its hundreds of millions of monthly active users came true when, earlier this month, the button to the most eagerly awaited WhatsApp functionality was flipped on.

Those on Android platform and with the latest version of the app were in line for the 'contagious' functionality – you had to be simply 'invited' by a person with the functionality to get it, and the power to further pass it on to others on your contact list through a simple call.
Certain WhatsApp users with version 2.11.528 from the Google Play Store or 2.11.531 from the WhatsApp website were lucky enough to get the caller icon on their app starting earlier this month. These lucky few could then make a call to their friends and pass on the invite by simply calling another person/s up through the free WhatsApp voice call feature.

Unfortunately, the power to spread the functionality seems to have been withdrawn although those with the activated voice calling feature can still enjoy it.

"It seems that WhatsApp has closed the invite window again. If you were lucky enough to receive a call and get the option activated, you can still make calls to all your contacts.
However, you will not activate the option for them. Since the invite system was working for almost an entire day, we assumed it was open for good this time, but it seems that WhatsApp is still keeping a tight grip on this feature," says a report on the popular Android Police portal.

Nevertheless, it seems only a matter of time before WhatsApp gets the technical side of things under control and begins the rollout in the right earnest. If, and when, that happens, it will pose a new challenge to not just other such VoIP services like Skype and Viber, but also to telecom network operators across the world.

This could also result in the service getting curtailed in the UAE, where VoIP services are allowed to only licensed players.

The UAE's Telecommunications Regulatory Authority (TRA) announced specifically in 2013 that the Telecommunications Law and the TRA's VoIP regulatory policy "allows only the licensees (i.e. 'etisalat' and 'du') to provide telecommunications services in the UAE including VoIP services."

Read: Free voice calls on WhatsApp: UAE impact?

While Skype's text messaging is allowed in the country, its VoIP calls remain encrypted and barred. The TRA added in its statement that "this policy has not been amended" as a clarification to rumours that Skype VoIP calls were being made legal.

"As to what the licensees have done in unblocking Skype's website in the UAE, this action does not change the position of the TRA or amend the policy as this service is considered a Regulated Activity, therefore, it must be provided by a licensee.

Should the service be provided through a partnership with a third party, both Licensees must seek approval to provide such service after fulfilling the regulatory and technical requirements of the TRA, which has not happened in the case of Skype. VoIP services through Skype are still unauthorised," TRA said.

Last year, Facebook Inc. scooped WhatsApp for $19 billion (Dh70bn), and its CEO Jan Koum had confirmed at the Mobile World Congress in Barcelona that the text-based messaging service aims to let users make calls by the second quarter of 2014.

However, industry sources point out that compatibility issues with Facebook Messenger has led to a delay in the service.

Various reports now suggest that Facebook is investing a huge amount of its revenue in revamping WhatsApp's relationship with various service providers and in establishing a better connectivity over the Internet.
Follow Emirates 24|7 on Google News.