WhatsApp update: 3 new 'Android' features for iPhone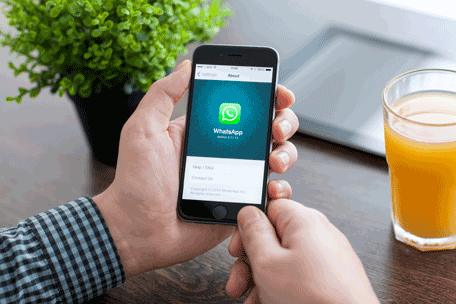 iPhone users using WhatsApp have received a new update, which brings the experience at par with the functionality on Android phones.
The latest update allows iOS users to use at least three new features on their WhatsApp messenger, which only Android users had access to previously.
Among the many features iOS users can now change the status of a message from read to unread by simply swiping to the right.
Users can also directly share contacts as well as a location map. The location sharing feature was one of the most popular additions to the WhatsApp messenger on Android.
Users can also include videos when they take a backup of the messenger.
With the new update, iOS users will be able to crop the images before sending them.
Meanwhile, Google is releasing a new feature that will enable Google Plus to access WhatsApp and other messengers directly.
"Starting today, you can send messages using some of your favourite messaging apps on your Android by simply talking to Google, just like you can already do to send quick emails, Hangouts or text messages," a note by Google said.
Users will be able to activate the command by simply saying things like "Ok Google, send a text to Taylor: I'll be in town for the weekend, want to meet up?"— the same way you can ask Google all your questions by voice on your phone.
Now, you can do the same with some popular messaging apps.
Just say, "Ok Google, send a WhatsApp message to Joe"— after which you'll get a prompt asking you to dictate your message.
Or, you can do it all in one step: "Ok Google, send a Viber message to Josh: Let's do dinner tomorrow night."
In addition to WhatsApp and Viber, users can send voice messages via WeChat, Telegram and NextPlus.
Follow Emirates 24|7 on Google News.