When is Google's birthday, really?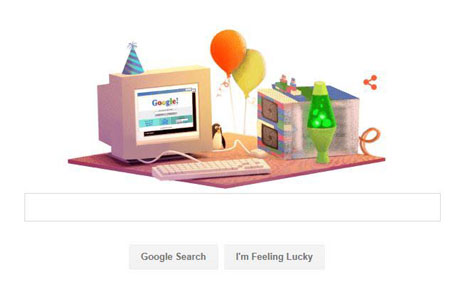 If Google were human, it would today be just one year short of attaining legal driving age (of course it isn't human, and most of us would have already seen the driverless Google cars doing the rounds in one or the other city).

The search giant turns 17 today – or so it says, even as it has celebrated its birthday on different days in the past.
The tech firm is celebrating the milestone with a commemorative Google doodle that seems to be a copy of Larry Page's desk in the 1990s, complete with a Linux penguin figurine, a lava lamp and the plastic computer monitor and CPU.

Google doodles over the years
Google has, since 2006, celebrated its birthday on September 27, but in 2005, it did so on Monday, September 26, while a year before that (in 2004), it celebrated turning 6 on September 7 while its fifth birthday (in 2003) was celebrated on September 8.

So is Google confused about its actual birth date?
Doodle Team Leader Ryan Germick did acknowledge this in a blog post a couple of years ago, saying Google doesn't know for sure when was it born (figuratively speaking).
Larry Page's desk in the 1990s

"When's Google's birthday? I'm not sure even we know – we've celebrated on September 7th, 8th, 26th, and, most recently the 27th," Germick wrote.

"Still, while there're some differing opinions about when to bust out the candles and cake, one fun fact is that our first doodle was posted even before Google was officially incorporated (August 30th, 1998 vs. September 4th, 1998)," he went on.

There's not much doubt that Google has irreversibly changed the way we search for information online, - even if it's actual birth date may be the one bit of data that Google search won't answer conclusively.
Follow Emirates 24|7 on Google News.