Why Galaxy S6 launch will be Samsung's make-or-break moment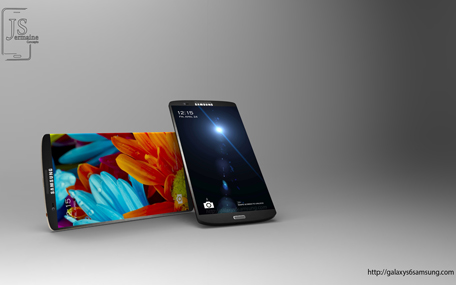 South Korean electronics major Samsung Electronics seems to be in a spot of bother.

It will want to forget 2014 as a bad dream. Its spearhead Galaxy S5 flopped miserably at the smartphones box office, allowing arch-rivals across the world to steal a march over it in its bread-and-butter segment.

As we've mentioned previously, Apple Inc. indeed stole its lunch in the high-end bracket, but relatively less established players such as Huawei and Lenovo managed to do the same in the mid-tier, and Xiaomi and other Chinese brands attacked it at entry-level.

Read: How Apple, Huawei and Xiaomi stole Samsung's lunch

Samsung's plethora of smartphones were already trailing the mighty iPhone 6 in China, a huge market where Apple Inc. (NASDAQ:AAPL) made spectacular inroads last year.

Today, news is trickling in that Samsung has also lost its leadership slot in India, another major emerging smartphones market. This time, the South Korean major has been mugged by Micromax, an Indian upstart.

According to data published yesterday by research firm Canalys, budget smartphone maker Micromax raced ahead of Samsung in the fourth quarter of 2014.

The New Delhi-based Micromax accounted for 22 per cent of all smartphones sold in India in the October-December quarter, ahead of Samsung's 20 per cent. In total, 21.6 million smartphones were sold in India in the period, a 90 per cent surge from a year earlier.

Last week, it appeared that Samsung had all but conceded the global smartphones leadership slot to arch-rival Apple Inc., with both selling 74.5 million smartphones apiece in Q4 2014.

However, while Samsung's sales slowed down 13.4 per cent from 86m during the corresponding quarter of 2013, Apple's iPhone 6 and its big bro iPhone 6 Plus helped it jump 46 per cent from 51m in Q4 2013.

Read: Steve Jobs was wrong: iPhone 6 helps Apple set record

In Samsung's own home turf, South Korea, Apple managed to more-than-double its market share from 15 to 33 per cent in just the last quarter thanks to its wonder-phones, the iPhone 6 and its twin on steroids, the iPhone 6 Plus.

Samsung cannot afford another smartphone flop – and marketing, as always, will be key for the success of the new device. However, if all that wasn't enough, just weeks before the launch of its make-or-break Galaxy S6 device, the beleaguered Samsung lost its mobile marketing head to poor health.

Kim Seok-pil stepped down due to "health reasons" and his decision was apparently "unrelated to performance". The firm said on Tuesday that it's appointed Lee Sang-chul, formerly head of its Russia operations, as new smartphone marketing chief.

Saying that the Galaxy S6 is critical for Samsung will be an understatement – the firm saw mobile earnings slide 64 per cent from a year earlier in October-December, and reported its first annual profit decline in three years.

Read: Samsung Galaxy S6 images, price leaked: Taller, slimmer than iPhone 6

As we reported yesterday, the South Korean company sent out invitations for a March 1 event in Barcelona – ahead of the Mobile World Congress trade show – where its next Galaxy S smartphone is widely expected to unveiled.

Read: Apple iPhone 7 in Q3; Samsung to launch Galaxy S6 now

All eyes to the MWC, then.

Follow Emirates 24|7 on Google News.