World Mobile Congress: Nokia launches 4 low-cost models, one for just Dh73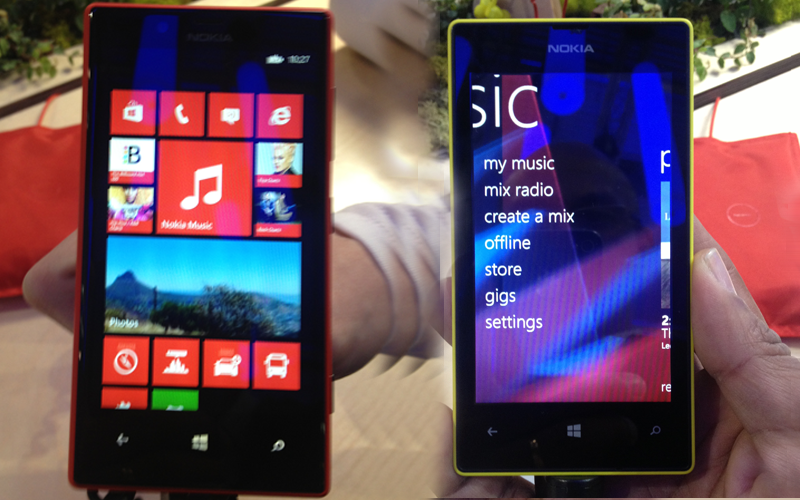 Mobile phone major Nokia is in no mood to let off its status in the developing market. Today it launched four new models - including two new smartphones - the entry level Lumia 520 and a slightly higher-end Lumia 720, taking its total Lumia models to five.
The idea is to clearly take on Samsung, which has a varied range of smartphones to target different budget levels. Samsung overtook Nokia in terms of market share almost a year ago and Nokia wants to fight back.
The handsets were launched in Barcelona as the Spanish city plays host to "Mobile World Congress", one of the world's biggest technology events.
The Finnish company announced its intent to continue to dominate the developing market with three low-end models including a low-cost mobile Nokia 105 for just 15 euros (Dh73).
It also announced that the Nokia 301 which enables access to emails and comes with a camera will cost just 65 euros (Dh315).
"By offering better experiences at a more affordable price, we are reinventing the battle for affordable mobile devices, and Nokia has the building blocks to win," said Stephen Elop, President and Chief Executive Officer of Nokia.
The Lumia 520, the most affordable Windows 8 smartphone, is priced at 139 euros (Dh650). The 4-inch phone has similar camera specifications as the Lumia 920 but comes without NFC or wireless charging.
The Nokia Lumia 720 comes with a large f/1.9 aperture and Carl Zeiss optics and a HD-quality, wide-angle front-facing camera apart from various other features that are part of the Lumia series including wireless charging and NFC. The smartphone comes in five colours, and is priced at 249 euros (Dh1,250).
The phones will first launch in Hong Kong, Vietnam and Singapore in March and could reach Dubai during the next two months.
"The momentum behind Nokia is gathering pace. The launches today reflect our commitment to broadening our devices and services portfolio to meet the demands of people and businesses around the globe," he added.
Nokia said the 105 is clearly aimed at the first-time phone buyers with several basic features such as FM radio, multiple alarm clocks, speaking clock, a dust and splash-proof, pillowed key pad and a flashlight. "Its durability and upto 35-day battery life also make it ideal for people seeking a back-up device," it said.
MUST READ:
Du offers prepaid and postpaid services with BlackBerry Z10

BlackBerry 10 Dubai launch: Will RIM's first real innovation in 10 years be its last?
Follow Emirates 24|7 on Google News.