World's first underwater gadgets store in Dubai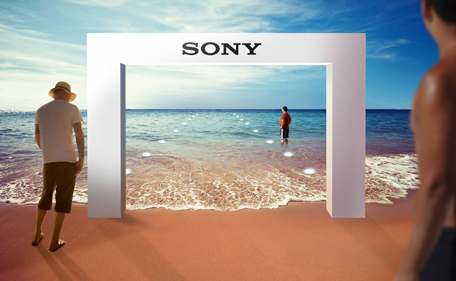 Sony Mobile Communications' regional division has announced that the world's first underwater Xperia Aquatech Store is nearing completion, and will debut off the coast of Dubai on December 3.

Taking seriously its claims of its devices being waterproof, the Japanese firm's underwater store in Dubai will allow customers to view the Sony Xperia Z3 Series of waterproof smartphones, tablets, and accessories in action in the underwater Xperia Aquatech Store.

"Today we have taken the bold step of creating the world's first Xperia Aquatech Store, which will offer a number of our customers and guests an exhilarating and unforgettable experience, once again highlighting Xperia's passion for innovation in the smartphone market," said Rüediger Odenbach, Vice-President of Sony Mobile Middle East and Africa.

Last month, Sony quadrupled its loss forecast for the year to March 31, 2015, and said it expects a net loss of ¥230 billion ($2.15bn, Dh7.89bn) for the year instead of the ¥50b loss it forecast in May.

In Dubai, the firm said an interactive competition will be held prior to the store's opening, giving a number of lucky customers the opportunity to win access to this experience of getting underwater to interact with its devices.

Whether or not Sony manages to turn its losses into profits is yet to be seen, but one thing is clear – it definitely knows how to make a splash.
Follow Emirates 24|7 on Google News.