Three UAE banks to disclose financial statements for Q1 2017 this week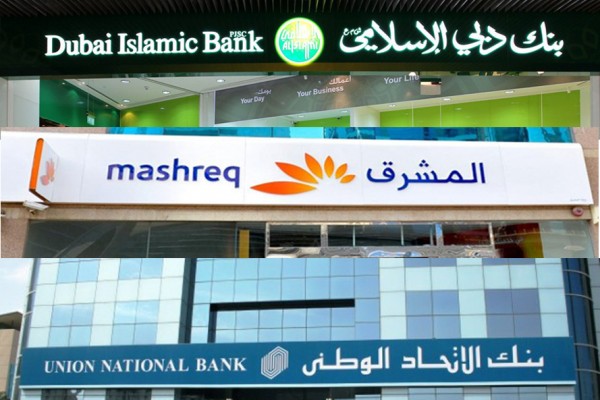 Three UAE banks have announced plans to declare this week their financial data for the first quarter of the year 2017.
The declaration, made by the Dubai Islamic Bank, Mashreq Bank and Union National Bank, listed on ADX, comes in line with the directives of the Security and Commodities Authority, SCA.
A state of calmness prevailed over the UAE capital markets at start of the week's transactions, with companies gearing for disclosing their financial data for the first quarter of the year.
However, some leaders closed with a profitability supported by selective purchases, including EMAAR's which climbed to Dh7.49, with Emirates NBD's share rising to Dh8.29 and MARKA's share gaining four percent to jump to Dh1.26.
At ADX, Etisalat's shares increased to Dh18.20 on the same day its General Assembly held a meeting for endorsement of financial data and distribution of dividends for the fiscal year 2016.
The DFM General Index declined by 0.32 percent to 3554, while ADX was down by only 0.52 percent to 4591, reflecting a state of steadiness that is expected to drive the markets back high on upbeat market sentiments, according to Emirates News Agency, WAM, analysis.
A total of 4774 transactions worth Dh375 million were conducted over 293 million stocks, according to official statistics.
Follow Emirates 24|7 on Google News.