Top 5 emerging real estate investment hotspots in Asia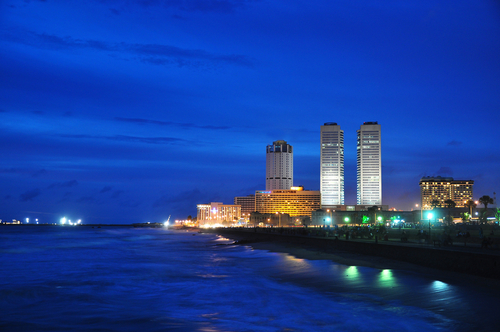 When discussing investment opportunities for real estate, people normally think of cities such as London or New York. However, emerging cities across Asia are filled with opportunities for those looking to invest in property.

Here is the list of emerging investment hotspots by Lamudi, a property portal, based on market trends, infrastructure developments and attractive commercial, residential and industrial real estate opportunities.

Colombo, Sri Lanka

Sri Lanka's largest city and commercial capital is currently undergoing a dramatic transformation. Skyscrapers have shot up across the city over the past five years, an attestation to the pulling power that the country is developing with domestic and international investors. Driven by Sri Lanka's economic growth and infrastructure development, there has been greater urban migration towards Colombo, as well as a number of wealthy Sri Lankans moving back to the city following the end of the country's civil war, leading to demand for both luxury and affordable housing.

Surabaya, Indonesia

Surabaya has a great amount of potential for real estate investors. Its large, diverse economy - Surabaya's economic growth stands at 7.6 percent - strong retail sector, and developing infrastructure result in a growing number of investment opportunities. The local government is working to connect the east and west of the city, to attract foreign investment and encourage businesses to take advantage of the city's growing office space. According to Indonesia's National Police chief, Surabaya is among the safest cities in the country, which makes it an increasingly attractive option for residential investment.

Faisalabad, Pakistan

Pakistan's third largest metropolis has experienced a recent growth in development and construction as a result of the rapid growth of Pakistan's economy. The city has a large industrial sector, brimming with investment opportunities; Faisalabad's reputation as a major textile hub makes it an attractive option for commercial property investors, looking to expand into or within Pakistan. Furthermore, local prices for commercial properties have risen from 40 to 45 percent in the past three years. With a strategic location at a road and railway junction, and an international airport 15 kilometers from the city, Faisalabad is easily accessible for domestic and international investors.

Irbid, Jordan

Investment in Jordan is primarily concentrated in real estate, financial services and tourism. Jordan's third largest city by population, Irbid, has a number of attributes that create attractive opportunities for real estate investors. Considered the cultural capital of Jordan, Irbid is home to a number of universities, including Yarmouk University, the Jordan University of Science and Technology, and a number of businesses related to these institutions. Furthermore, the city acts as an important transportation connection between Amman, Syria and Mafraq.

Chittagong, Bangladesh

A major commercial, industrial and financial hub in the south of Bangladesh, Chittagong has multiple advantages for investors. Its strategic location in close proximity to Myanmar and India, as well as active transport links, facilitates industrial development. Furthermore, a proposal to build road connectivity from Chittagong to Kunming, Southwest China, via Cox's Bazar and Myanmar, will create an economic corridor to strengthen industrial trade and, infrastructure in the region. These infrastructural developments, as well as the rapidly growing middle class in this region, makes it an increasingly attractive investment location.
Follow Emirates 24|7 on Google News.