UAE growth put at 3.2% in 2011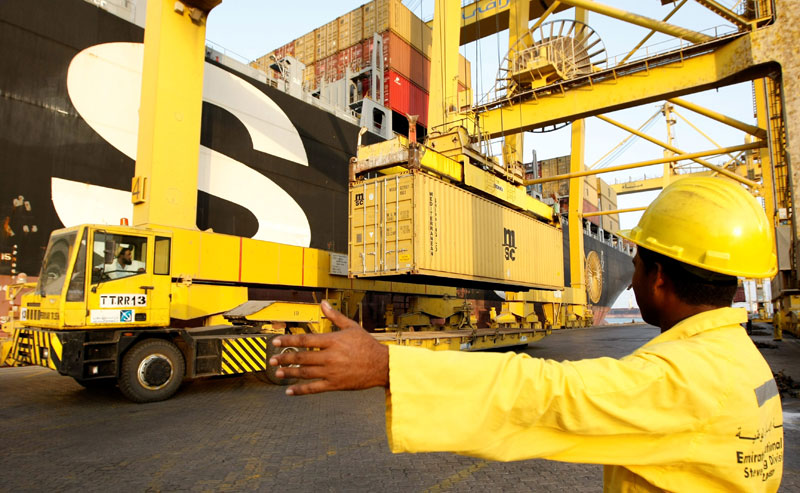 Strong oil prices allied with massive public spending to boost the UAE economy by around 2.7 per cent in 2010 after a contraction in 2009 and growth will pick up to nearly 3.2 per cent in 2011, according to UN forecasts.
The combined GDP of the UAE and its partners in the six-nation Gulf Cooperation Council (GCC) also rebounded by around 4.3 per cent last year from only about 0.4 per cent in 2009 and a surge in crude prices and public expenditure will accelerate growth to 5.2 per cent in 2011, showed the figures by the Economic and Social Commission for Western Asia (ESCWA), which groups the GCC with several other Arab countries.
In a study published recently, the UN group said higher crude prices and oil production by most member states are also expected to sharply expand the GCC's current account surplus this year, mainly in the UAE and Kuwait.
"Healthy increases in oil revenues and sustained growth in domestic demand were the main drivers of growth in 2010. The GCC countries continued their efforts to diversify their hydrocarbon-based economies through major reforms targeting foreign direct investment (FDI) in the non-oil business and manufacturing sectors," it said.
"In 2011, average real GDP growth in the GCC countries is forecast at 5.2 per cent, almost matching healthy pre-crisis levels….domestic demand will continue to be supported by active fiscal policies with a modest rally in private spending…growth prospects will also be boosted by heavy social spending as governments in the region have attempted to contain popular discontent and respond to a number of social demands."'
The report referred to the recent $20 billion fund launched by the GCC to support non-OPEC members Oman and Bahrain and to a huge financial and social initiative announced by King Abdullah of Saudi Arabia for citizens over the past two months. The plan involves spending of nearly SR500 billion ($135 billion) this year and in the next few years, including construction of 500,000 houses.
A breakdown showed the UAE's GDP, the largest in the Arab region after Saudi Arabia, shrank by 1.9 per cent in 2009 before rebounding by 2.7 per cent in 2010. The report projected growth to accelerate to 3.2 per cent this year.
It estimated growth in 2010 and 2011 at 3.8 and 4.5 per cent in Saudi Arabia, two and 3.6 per cent in Kuwait, 4.5 and 2.5 per cent in Bahrain, and 4.3 and 3.5 per cent in Oman. Qatar's GDP, which is roaring ahead due to soaring gas exports, leaped by 13.4 per cent in 2010 and is forecast to soar by 16 per cent in 2011.
"In 2011, sustained high crude oil price levels are also expected to lead to healthy current account surpluses in the GCC countries due to increased hydrocarbon export revenues and higher credit income positions," ESCWA said.
It said near record surpluses are forecast for Kuwait and the UAE while the surplus for Saudi Arabia is projected at close to 10 per cent of GDP.
In Bahrain, GCC support will help to ease the balance of payments pressures triggered by the recent political and security developments, the report said.
Turning to inflation, ESCWA forecast the rate to increase in all GCC members but would remain relatively low in the UAE and Qatar.
From 0.9 per cent in 2010, inflation in the UAE is expected to widen to two per cent in 2011 while a 2.4 per cent deflation in Qatar last year is projected to turn into inflation of about two per cent, the report showed.
Inflation is forecast to grow from 5.3 to 5.5 per cent in Saudi Arabia, from four to 5.5 per cent in Kuwait, from two to 2.5 per cent in Bahrain and from around 3.4 to 4.2 per cent in Oman, according to the report.
Follow Emirates 24|7 on Google News.