UAE, represented by DEWA, ranks first in world in getting electricity according to report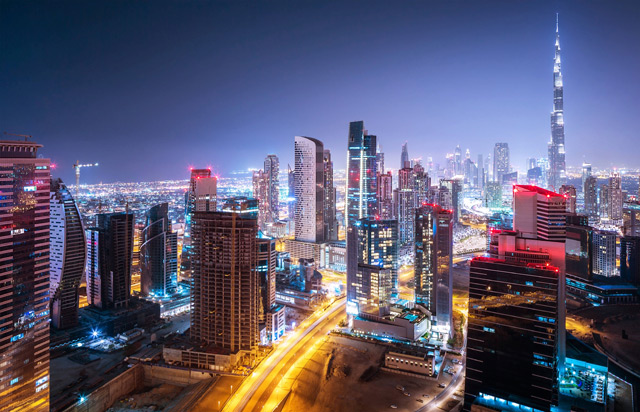 The UAE, represented by Dubai Electricity and Water Authority, DEWA, has ranked first in the world in getting electricity supply to properties, as per the World Bank's Doing Business 2018 report. The report uses multiple criteria to measure the 'ease of doing business' in 190 countries.
DEWA's Al Namoos, or race winner, service provides consultants and contractors with electricity connections of up to 150 kilowatts (kW) in just two steps within 10 days. The first step takes 8 days, and includes the application for electricity connections through low-voltage cables, with the first monthly bill postponed till after the electricity is connected. The second step takes two days and includes technical inspection and operation of the final service.
"We work to achieve the vision of our wise leadership, represented by President His Highness Sheikh Khalifa bin Zayed Al Nahyan, and the Vice President, Prime Minister and Ruler of Dubai, His Highness Sheikh Mohammed bin Rashid Al Maktoum, to shape the future and adopt innovation to enhance the sustainability of development across all sectors. This supports the objectives of the UAE Centennial 2071 to secure a brighter future for generations to come and make the UAE the best country in the world," said Saeed Mohammed Al Tayer, MD and CEO of DEWA.
Al Tayer commended the role of contractors and consultants who actively participate in the creativity labs and seminars that DEWA organises. Participants make recommendations for continuous improvements that facilitate and accelerate the mechanism of access to electricity services, in accordance with the highest international standards and practices.
DEWA has achieved competitive results in efficiency and reliability, compared to European and American utilities. It has reduced losses from electricity transmission and distribution networks to 3.3 percent compared to 6-7 percent in Europe and the US, and water network losses were reduced to 8 percent, compared to 15 percent in North America, which is one of best results in the world. DEWA also achieved 3.28 customer minutes lost per year compared to 15 minutes in Europe.
Follow Emirates 24|7 on Google News.