Who buys property for cash in UAE?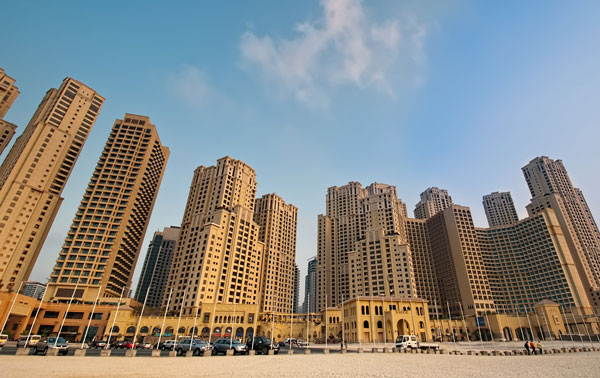 Fifty-four per cent of UAE nationals prefer to pay cash when buying property, according to a new survey by YouGov.

Asians expatriates (39 per cent) take the second place followed by Arab expatriates (37 per cent) and Western expatriates (27 per cent), the survey of 308 residents reveals ahead of three-day Cityscape Abu Dhabi 2015, which begins on April 21.


Besides, 75 per cent of 'first time' property buyers show interest in buying properties in the country with the survey disclosing that 85 per cent of property owners are more likely to be aged over 50.


However, location remains key when investing in the real estate market.
Fifty-one per cent of respondents favoured properties near retail shopping malls followed by those close to beaches, public parks and mosques, the survey said.

"The study highlights continued confidence in the local real estate market with three-quarters of first time buyers preferring to purchase properties in the UAE," said YouGov's UAE Managing Director, Kailash Nagdev.

"However customers are looking to invest in more than just a residential unit, which is challenging developers to come up with innovative investment propositions and attractive mortgage schemes to make them affordable for those making their first step onto the property ladder," he added.

Abu Dhabi plan

The Abu Dhabi Urban Planning Council (UPC) will unveil its new corporate vision at the Cityscape event. The updated vision and mission statements are more aligned with the its mandate as 'guardian of the Abu Dhabi Vision 2030'.


The UPC will also officially announce the projects that have been given the go-ahead in the first quarter 2015, following the recent announcement of 76 Emirates-wide projects during 2014.

Falah Al Ahbabi, the UPC's Director General, commented: "Abu Dhabi is developing at an incredible pace and we, as government entities, must be proactive in developing the kind of platform required to support this growth.
"This growth should not comprise the sustainability of the Emirate.

"Therefore, Estidama is at the heart of any urban plan or development in Abu Dhabi, whether it be residential, commercial, community or mixed-use.

"Additionally, the UPC always considers the lifestyle component, to ensure that a development is as livable as possible.


"Ultimately, we are transforming Abu Dhabi into a world-class sustainable capital city, to ensure the longevity of the emirate for future generations."

Since the Estidama programme, a building design methodology for constructing and operating buildings and communities more sustainably, was launched four years ago, a total of 11,881 villas and 921 buildings have been awarded a Pearl Rating.

Indigo's BMW offer

Indigo Properties, a Dubai-based developer, will offer villa buyers a BMW320i on the purchase of a villa along with an extended payment plan over three years post purchase and handover in its Orange Lake project in Jumeirah Golf Estates.
Buyers can pay 20 per cent of the purchase price on booking the property, with 20 per cent payable on handover and 20 per cent per year for the next three years after the handover.

Prices for the villas start at Dh7 million.

The developer has tied-up with Mashreq for mortgages up to 65 per cent. "The handover of the properties is expected in the next two months," company CEO Dev Maitra said in a statement.

The project comprises 68 Mediterranean-style villas with themes such as Andalucian, Tuscan, Provencal, Hacienda and Riviera.

Follow Emirates 24|7 on Google News.