Lee leads Malaysia sweep of Australia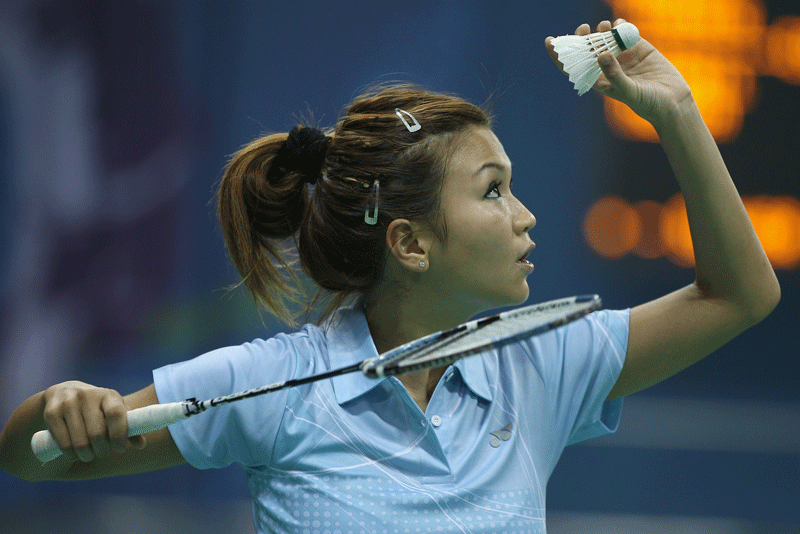 World number one Lee Chong Wei's speed and deception led Malaysia into the quarter-finals of the Commonwealth Games team badminton championship on Wednesday as his side clinched fourth clean-sweep success.
Lee looked every skilful flick and push the world's number one ranked player as he started his team down the road to a 5-0 victory over Australia with a 21-17 21-8 win over Nick Kidd.
Kidd, twice a former English national champion, certainly had his moments though, as did the whole Australian team, about whom Koo Kien Keat, one half of the world's number one men's doubles pair, had some praising words.
"They played better than we thought they would," Koo said after he and Tan Boon Heong had guaranteed a winning lead for Malaysia with a 21-17 21-14 victory over Ross Smith and Glenn Wharfe.
"We were surprised because they had prepared very well. We didn't underestimate them but we didn't expect this," Koo commented.
Earlier Australia's former Taiwanese international Huang Chia-chi led Wong Mew Choo, the 2006 Commonwealth silver medallist, by 14-10 and 16-13 before losing the best women's singles match of the tournament so far by 21-17 21-17, and the final encounter, the mixed doubles went to three entertaining games.
But it was Kidd, once an itinerant player but now a part-timer who works as executive officer of the Badminton Association of Western Australia, who impressed with deeds and words.
"I've wanted to play him for a long time," said Kidd, who was born in Papua New Guinea, based himself in Avon while representing England 15 times, then moved to Malaysia, and is now Australian national champion.
"Lee was steady and tricky today. You can't get a rhythm playing against him," he said.
"But I was fine with the fitness - in a big match like that you get a rush of adrenaline.
"But it's difficult in Australia since there are so few players. We've got big money riding on sports like cycling and swimming. It's all about developing the sport there."
Malaysia now play New Zealand who finished second in group B after losing 5-0 to Singapore, whose doubtful reward for finishing top of that group with four wins is to face the encouraged Australians.
Earlier India took another step towards their goal of reaching a first Commonwealth team final with 5-0 win over Wales and a 4-1 success against Scotland in which Saina Nehwal returned to the team to beat Susan Egelstaff, the best British player, by 21-14 21-11.
Nehwal, the first Indian woman to win a Super series title, had earlier been rested and replaced by Aditi Mutatkar, the world number 32 from Gwalior, who gave herself the 23rd birthday gift of a straight games win over the Welsh national champion Carissa Turner.
India had a hard fight in the mixed doubles against the Scots and conceded the final encounter the women's doubles, apparently to ensure their players remained fit enough for tussles to come.
The home country now plays Canada, who suffered their first defeat by 4-1 to England, the 2002 champions.
That means the English, who have won all their four matches and finished top of Group C, but are by no means at their best, have to face a stern challenge from their rivals north of the border, Scotland.
They also have the twice former world silver medallist Anthony Clark still recovering from dental surgery and a problem in the women's singles spot - but the odds are still on an England v India semifinal.
Follow Emirates 24|7 on Google News.