4-year old shot dad dead for a Playstation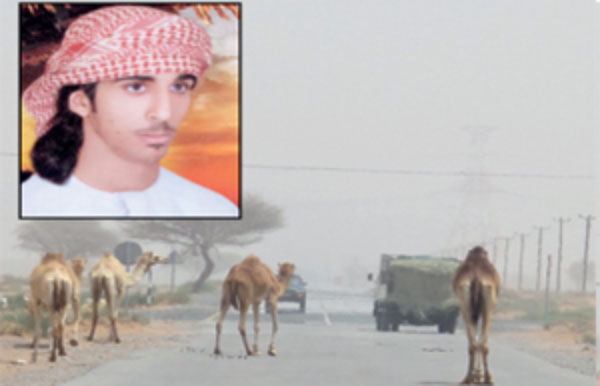 A Saudi man was killed after his four-year-old son shot him in the head at their house in the Gulf Kingdom.
According to an AFP report, the boy shot and killed his father for refusing to buy him a PlayStation.
The Asharq daily, citing police in the southern Jizan area, said the child, aged four years and seven months, grabbed his father's pistol and shot him in the head.
According to the newspaper, the child had asked his father to buy him a PlayStation and the shooting took place after the man returned home without the desired object.
As he was undressing, the man put the weapon down, which the child then grabbed and fired at him from close range.
However, according to other Saudi papers, the father, in his 40s, had not noticed that his child had reached his gun and was playing with it before putting his little finger on the trigger.
"The boy pulled the trigger and a bullet hit his father in the head, killing him instantly," Sabq Arabic language newspaper said in a report form the southern province of Jazan.
Sharq said the boy is considered as the "youngest killer" in Saudi Arabia.
Emirati blames road for death of son, daughter
An Emirati man who lost his young son and daughter in a traffic accident in Ras Al Khaimah last week has blamed the road for the fatal mishap, saying it is no longer usable for vehicles, according to a newspaper.
Suweidan Al Khatri, who six sons and four daughters before the death of the two on Thursday, said his 20-year-old son Matar just lost control of the car while driving his 21-year-old sister back home from the college on Umm Araj road, Emirat Alyoum Arabic language daily reported.
"I had six sons and four daughters and Matar was one of the most intimate to my heart…my dead daughter was studying in the college of technology and she was one of the top students," he told the paper.
"I believe the main reason for that accident was that the road is now shabby and is no longer usable for vehicles…that is why my son lost control of the car and it swerved off the road and overturned many times….this road has been scene to many car accidents…authorities need to act to prevent these disasters by constructing humps and barriers to separate lanes…fences are also needed to prevent camels from crossing the road."
Matar's son agreed that the road has become too old and needs maintenance and repairs. "This road has become like a trap for vehicles……it has witnessed many car accidents over the past few years and many of the victims are Emiratis," Ali Al Khatri said.
Follow Emirates 24|7 on Google News.