Emirati killed in fight over female nightclub employee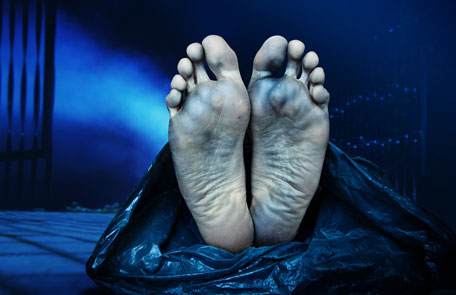 An Emirati man killed another national in a fight involving sticks and knives in Dubai following an argument over a woman at a nightclub.
The accused was seized by police with the help of his brother.
The two fought in the Rashidiya area on Monday night, before the 25-year-old Emirati stabbed the other with a sharp object in various parts of his body.
He then fled, leaving the 30-year-old Emirati lying in a pool of blood.
When they arrested him, police noticed the killer was under the influence of drugs. He later confessed to the crime.
"The killer already has a police record. He was under the influence of drugs when he was arrested, but he did not resist," the Emarat Alyoum daily said, quoting Dubai's deputy police commander Major General Khamis Al Mazinah.
Forensic examination showed the victim suffered from bruises and stab wounds in the head, face and other parts of the body.
ALSO READ:
Two youths invite teenage friend to 'fake party' to rape her
Jobless man stabs friend over sexual abuse

Emaar backs 'name, shame, garbage' strategy to collect outstanding dues
Follow Emirates 24|7 on Google News.