Fake Dh100 note to pay traffic fine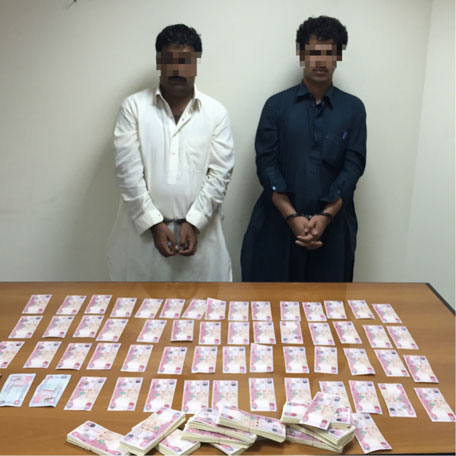 Ras Al Khaimah Police has busted an Asian gang promoting fake Dh100 currency notes.

Major Mohammed bin Abdullah Al Qasimi, Head, Organised Crime Department, Ras Al Khaimah Police, said the gang comprised six suspects who promoted fake currency notes in RAK as well as other emirates.

The issue came to light when one of them used a fake note to pay his traffic fine, said Major Qasimi.

Upon interrogating him, he confessed that he got it from one of his compatriots. This led police to the others.

Legal action will be proceeded against the six men.

RAK Police has called upon business owners to be careful about the currency notes they receive from customers and inform police immediately.
Follow Emirates 24|7 on Google News.