Mobile phone swindlers nabbed in Sharjah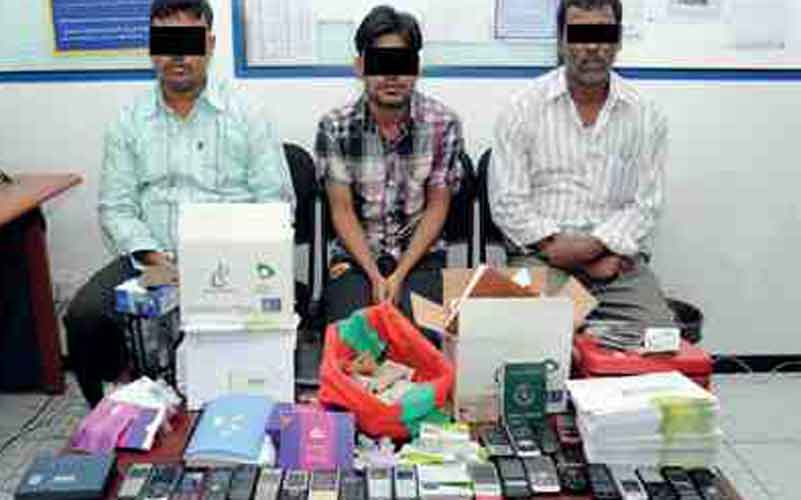 Sharjah Police arrested three Bangladeshi illegal migrants who had expertly duped scores of people by making them send money to unlock a presumed cash prize for them, a newspaper reported on Sunday.
Police raided an apartment where they three stay and seized a large quantity of mobile phones, 175 new SIM cards, 102 SIM cards used by persons who had left the UAE, and copies of driving licences, visas and passports.
The three had used so many mobiles and different SIM cards to mislead authorities and persuade their victims that they represent key telecom firms.
"They were saying to their victims that they have been authorized to tell them that they had won cash prizes ranging from Dh100,000 to Dhone million," the semi official Arabic language daily 'Al Ittihad' said.
"Some times they asked them to send them call credit of Dh500 to they can transfer the presumed prizes to them…they had repeated their calls in order to get as much as from their victim…in some cases, they asked their victims to remit money to certain persons through exchange shops so they can get their prizes…they had supplied victims with their phone number and once the money is remitted, that phone number is turned off."
Follow Emirates 24|7 on Google News.