Peddler with 24kg hashish, heroin in Mussafah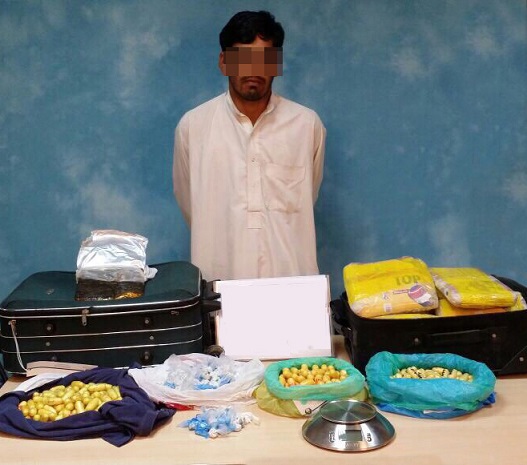 Abu Dhabi Police arrested a Pakistani on suspicion of possessing and intending to sell 24 kilograms of hashish and heroin in the Mussafah industrial area.

According to Colonel Dr. Rashid Mohammad Borshid, Head, CID, Abu Dhabi Police, a security team of officers from Anti-Drug Section in the Criminal Investigation Department was formed following a tipoff regarding an individual who was suspected of possessing and intending to sell drugs, identified as RAK.
"Following a concise legal procedure, our team was able to track the drugs and arrest the suspect," he added.


The suspect confessed to trafficking drugs upon questioning, said Col. Borshid and added that 20.35 kilograms of hashish concealed in bags and 3.68 kilograms of heroin in capsules were confiscated from his residence.

The suspect has been referred to competent authorities for further investigation the appropriate legal action.

Meanwhile, Brigadier Omair Al Muhairi, Director, Police Operations, Abu Dhabi Police, said: "The skilled and experienced anti-narcotic officers of Abu Dhabi Police have been vigilant in uncovering and thwarting any attempt to smuggle drugs – regardless of the various concealment methods that have been attempted."

Brigadier Al Muhairi lauded the efforts of anti-narcotic officers: "The arrest was highly significant, as it required a great amount of coordination between the officers and the personnel."

Colonel Borshid emphasized that the success of the team in arresting the suspect embodies the strategy of the Abu Dhabi Police and its preventive role in protecting youth from such evils and in shielding the UAE and its people.
Follow Emirates 24|7 on Google News.