World's largest fake cartridge bust in Ajman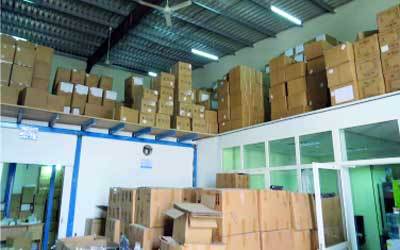 Ajman police raided a company and arrested some Chinese dealers involved in the production of fake HP printer ink cartridges worth nearly Dh280 million, the world's largest amount of counterfeit ink to be seized.

Police raided the massive warehouse which operated under the cover of carpet production following a complaint by HP in the UAE.

Newspapers said all the forged cartridges carried HP trademark and that police also seized equipment for filling and forging the trade mark as well as printers and laser systems used in copying the original company's production code.

Police said the arrested Chinese live legally in the UAE and own one company, two warehouses and one villa in Ajman and one store in Dubai.

"It was the largest fake ink cartridge in the world to be seized by the police," sai9d Brigadier Sheikh Sultan Al Nuaimai, Ajman's deputy police commander.

He said those involved could be either jailed or fined between Dh5000 and Dh10,000, adding that there is a need to introduce tougher penalties in such crimes.
ALSO READ:
Plane flew 7 times with dead man on-board
'Tummy ache' reveals pregnancy by incest



Woman kills lover with her stiletto heels
Follow Emirates 24|7 on Google News.