Apostate Saudi writer repents at court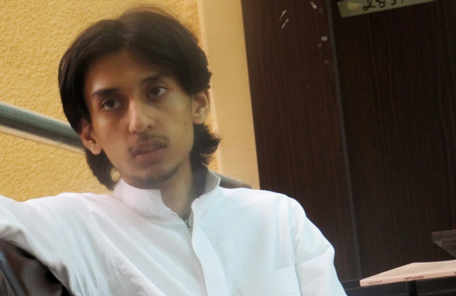 An apostate Saudi journalist who is believed to be facing execution for insulting Prophet Mohammed PBUH (Peace Be Upon Him) has repented at court and this means reduced sentence.
According to the Arabic language daily Sharq, Hamza Kashgari declared his repentance before the judge at the court in Riyadh.
"Kashgari declared his repentance and expressed regret for offending the Prophet (PBUH)….this means he will face a light sentence," the paper said, citing Kashgari relatives.
The 23-year-old man, who works for Albilad Arabic language daily, fled to Malaysia last month after King Abdullah ordered his arrest on charges of apostasy in an article he wrote on Twitter. A few days later, he was deported to the Kingdom and arrested on arrival.
Speculation mounted after his arrest that Kashgari could be executed following statements by a senior Saudi Muslim cleric that the writer would be sentenced to death for apostasy.
Sheikh Saleh bin Fowzan Al Fowzan, a member of the 7-man supreme committee of scholars in Saudi Arabia, said it has been established in Islam that any one who insults God or the Prophet should be killed.
"Repenting will not work…any man who insults God or our Prophet (PBUH) should be killed," he said. "But we should first verify that this man (Kashgari) did insult Prophet Mohammed in his article on Twitter…if verified, then he must be killed……many scholars and people are now demanding his execution."
Follow Emirates 24|7 on Google News.