Saudi blogger to be publicly flogged today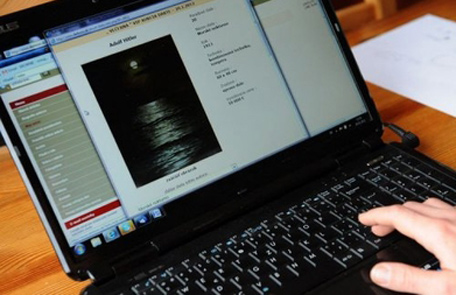 A Saudi blogger who was sentenced last May to 10 years in prison and 1,000 lashes will be publicly flogged for the first time after Friday prayers outside a mosque in the Red Sea coastal city of Jeddah, a person close to his case said on Thursday.

Raif Baddawi was sentenced on charges related to accusations that he insulted Islam on a liberal online forum he had created. He was also ordered by the Jeddah Criminal Court to pay a fine of 1 million Saudi riyals, or about $266,000.

Badawi has been held since mid-2012, and his Free Saudi Liberals website is now closed.

He called from prison and informed his family of the flogging, due Friday, said a person close to the case.

The person, who spoke to The Associated Press on condition of anonymity, said Badawi was "being used as an example for others to see."

Badawi's lawyer Waleed Abul-Khair was sentenced in July to 15 years imprisonment and barred from traveling for another 15 years after being found guilty by an anti-terrorism court of "undermining the regime and officials," ''inciting public opinion" and "insulting the judiciary."

London-based rights group Amnesty International has said that Badawi is to receive 50 lashes once a week for 20 weeks.

Badawi was originally sentenced in 2013 to seven years in prison and 600 lashes in relation to the charges, but after an appeal, the judge stiffened the punishment. Following his arrest, his wife and children left the kingdom for Canada.
Follow Emirates 24|7 on Google News.