Drug mule with 1kg cocaine in stomach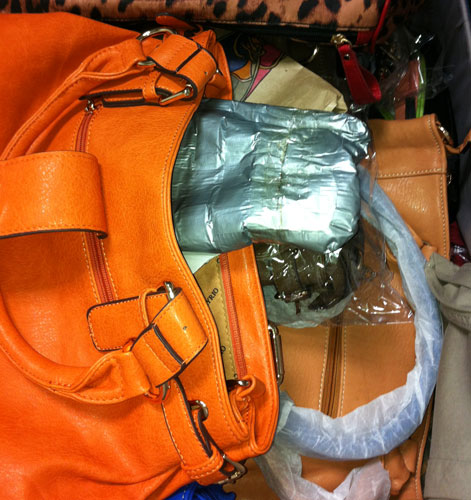 Four drug mules were nabbed and cocaine worth more than Dh1.25 million were confiscated by competent authorities in four different cities after Dubai Police provided them with accurate details.
More than 8.39kg of cocaine were seized from the four, said Major General Abdul Jalil Mahdi Al Asmawi, Director, Anti-narcotics Department, Dubai Police.
The suspects from Africa and Asia had stashed the drugs in cylinders and cans. Two of them even carried it in their stomachs.
They were arrested at airports in Nigeria, Uganda, Ghana and Malaysia, he added.
At Ghana airport, an African suspect, BAT, coming from Sao Paulo to Accra was nabbed. He had swallowed a kilo of cocaine. A woman implicated in the smuggling bid was also arrested as she had gone to receive BAT at the airport.
Another African smuggler, WSN, was held at the Addis Ababa Airport with 600g of cocaine. He had smuggled it from Sao Paulo in Brazil and was heading to Abuja in Nigeria. His transit route included Dubai and Addis Ababa.

Similarly, Malaysian police, acting upon information from Dubai Police, stopped JSJ at Kuala Lumpur airport and seized 1.795kg of cocaine.
He had also acquired it from Sao Paulo and had transited via Dubai International Airport. Based on the available information from Dubai
Police, the authorities arrested the suspect and confiscated the cocaine that he had stashed in six cylinders of auto parts.

Yet another African female YNS was arrested at Entebbe Airport in Uganda with 5kgs of cocaine. She was on her way from Rio de Janeiro.
"She had stuffed the drugs inside metal pipes and was carrying it in her suitcase and vanity bags," Maj-Gen Asmawi said.
Maj-Gen Asmawi hailed the importance of international cooperation and exchange of information in combating drug trafficking.
Follow Emirates 24|7 on Google News.