DIFC launches Gate Avenue with 150 boutique and retail outlets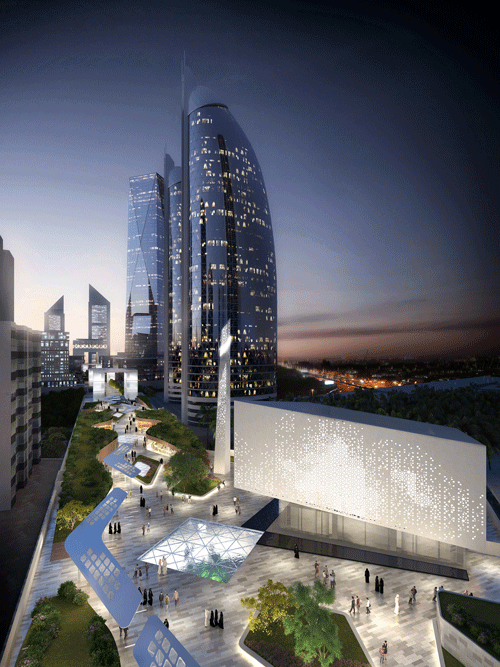 Dubai International Financial Centre (DIFC) on Wednesday announced the launch of Gate Avenue at DIFC, which will provide seamless connectivity to all building podiums within the district.
Construction is expected to begin this year and set for completion by the end of 2017.
Speaking on the unveiling of Gate Avenue at DIFC, Essa Kazim, Governor, DIFC, said: "The announcement of Gate Avenue at DIFC is a significant step towards accomplishing our 2024 growth strategy that paves the way for the sustained development of the Centre.
"The project will be a significant value-add for professionals and residents currently working and living in the district, and create an even more attractive proposition for prospective clients and tenants, as we build on our already world-class infrastructure platform. This, in turn will elevate DIFC's status as one of the most sought-after destinations in the world."
Gate Avenue at DIFC will offer 660,000 square feet of build-up area and will have more than 150 of the region's most distinctive and sophisticated dining, shopping and cultural experiences.
It will connect three integrated zones each one featuring distinctive elements, connected by an open-air promenade level.
The North Zone will offer access from DIFC's popular Marble Walk at the Gate Building, and serve as a meeting point for professionals within the district, featuring exclusive retail offerings, high-end stores and luxury outlets.
The Central Zone will feature a plethora of high-street brands, a variety of indoor restaurants and al fresco eateries. With easy connections to the Financial Centre metro station, the zone will also comprise convenience retail stores to cater to the metro traffic.
Primarily tailored to the residents of the financial district, South Zone will focus on the community within DIFC and feature family amenities that help foster the community-living experience.
The new project will host a series of art and design installations, live music performances, visual activations and festivals.
Gate Avenue at DIFC will link a network of residential and commercial buildings across the 110-acre financial district.
Central to the Promenade Level will be an emblematic mosque, a beacon of modern Islamic design that will host a total of 500 worshippers daily and for Friday prayers.
There will be a one-kilometre Promenade Level pathway. Miniature Gates, built in the image of the iconic Gate Building will be located along the walkway, framing unique aspects of the Dubai skyline and serving as a canvas for digital projections.
Follow Emirates 24|7 on Google News.