ANZ looks to Asia's rich to fuel growth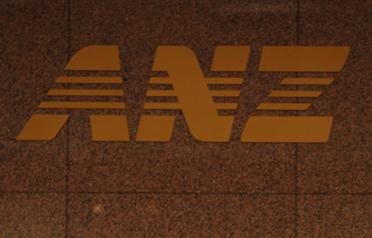 Australia and New Zealand Banking Group (ANZ) said it will focus on expanding its wealth management business in Asia, eyeing the region's fast-growing ranks of newly wealthy over broader market share.
ANZ would also complete its purchase of Royal Bank of Scotland's Taiwan unit next month and RBS's Singapore unit by May, Alex Thursby, Chief Executive for Asia, said yesterday. "We're not a high market share player," he told reporters in a group interview. "Our proposition is built around the top end of the retail banking market. We want the affluent, the emerging affluent space of the retail banking business."
The company said earlier that it had completed its acquisition of RBS's retail and commercial businesses in Hong Kong, a process it started in August last year to expand its operations across Asia. The acquisitions were part of ANZ's broader goal of generating a fifth of its revenue in Asia by 2012, a goal Thursby said was still on track with about 14 per cent currently coming from Asia.
He added that ANZ was not actively seeking acquisitions in China and the region, focusing instead on growing organically by targeting clients with cross-border banking needs.
"We're not looking to spray everywhere with 54 branches in 54 cities," said Thursby. "I've been a huge believer of organic growth in China, and not buying businesses and not inheriting other people's issues."
He said ANZ would open a branch in the western Chinese city of Chongqing by the end of the year, and another two branches each in Vietnam and Indonesia within the next two years.
In China, ANZ owns 20 per cent of Tianjin City Commercial Bank through a number of strategic partnerships, and 20 per cent of Shanghai Rural Commercial Bank. Unable to compete against deeply entrenched local players in the retail banking space and against private banks in the private banking space, many foreign banks are looking to the wealth management to enter the fast-growing Asian region. Asia is home to 234 billionaires, Forbes magazine said this month, with a combined total net worth almost doubling from a year earlier to $729 billion (Dh2.67 trillion).
Follow Emirates 24|7 on Google News.