Debt market set to recover as firms look to raise funds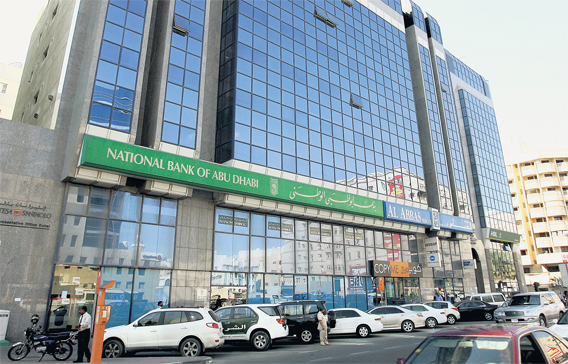 After a wait of about five months, the debt market is once again set to be active with more institutions preparing themselves to issue bonds or raise funds through loans, according to market sources.
Talking to Emirates Business, Rohit Walia, Executive Vice-Chairman and Chief Executive of Alpen Capital, said lots of corporates are holding discussions with banks on their funding needs and some have already concluded financing in the form of club deals and bilateral financing.
Dubai Electricity and Water Authority (Dewa) has already announced its plan to raise $1.5 billion (Dh5.5bn) through a bond issue for which the road-shows are set to begin shortly.
"We hope to finalise it by the first week of April," Dewa's Chief Executive Saeed Mohammed Al Tayer was reported to have said while briefing reporters. A portion of this would be used to settle short-term financing, according to sources.
Though several Abu Dhabi entities such as National Bank of Abu Dhabi (NBAD), Au Dhabi Commercial Bank, Taqa, Aldar Properties, Tourism Development and Investment Company went to raise funds through bonds issues, Dubai entities virtually kept away from such an exercise until the Government of Dubai tapped the bond market last year.
In October last, the Dubai Government came out with a two-part, five-year $2.5bn bond which was oversubscribed. After that issue, though Emirates NBD whose bonds worth more than Dh7bn are maturing in the current year, was rumoured to be readying for a bond issue, an immediate plan on bond issue was ruled out by the bank's top officials.
Mashreqbank yesterday approved increase of the limit of its euro medium term note programme to $5bn from $2bn.
Following the Dewa announcement on its bond issue, NBAD is said to be preparing for a benchmark size bond issue. A report said the bank, the second largest bank in the UAE in terms of assets, will begin investor meetings soon. Bank of America Merrill Lynch, HSBC Holdings, Barclays Capital and NBAD itself are reported to be managing the sale of bonds. While Mubadala is in talks with banks to refinance a $2bn loan due in April, another Abu Dhabi Government-controlled firm, Ipic has already opened discussions with leading banks on a $2.5bn syndicated loan aimed to refinance its existing debt.
Walia said the global scenario is changing and corporates waiting on the sidelines will grab the earliest opportunity to raise funds. "Banks also cannot remain without lending for long. We ourselves are in discussions with banks on behalf of some our key clients. I am sure the lending and the bond market will open up sooner than later," he added.
Follow Emirates 24|7 on Google News.