Emirates NBD ratifies 20% cash dividend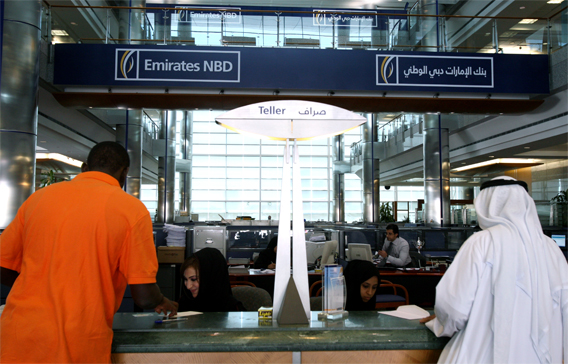 Shareholders of Emirates NBD, the largest UAE bank, ratified the 20 per cent cash dividend proposed by the board, at the annual general meeting held yesterday.
The payout will be Dh1.112 billion and out of this, more than Dh620 million will go to the Investment Corporation of Dubai (ICD), the investment arm of Dubai Government that holds about 56 per cent stake in Emirates NBD.
The AGM was followed by the extra general meeting (EGM), which ratified the proposal to convert the Ministry of Finance loans into Tier-2 capital and confirmed the issue of Dh4bn debt securities to ICD to meet UAE Ministry of Finance Tier-1 capital adequacy ratio requirements.
Talking to reporters after the AGM, Ahmed Humaid Al Tayer, Chairman of the bank, said the bank does not have any pressure on its cash flow and so will wait for a 'right pricing' time before it could go to the market to sell bonds. The bank, which repaid Dh3.4bn last month, has bond maturities worth more than Dh3.5bn coming up this year.
He said the bank hoped for a positive settlement between Dubai World and its creditors soon. "Only when the proposal is handed out can one comment on that," he added. Stating that the new provisioning norms are yet to be finalised by the Central Bank of UAE, Al Tayer said strong provisions will function as a good cushion. "Our key focus during 2009 has been on preserving shareholder value and managing cost efficiencies resulting from the ongoing rationalisation."
Follow Emirates 24|7 on Google News.