Government guarantee sought in lending for SMEs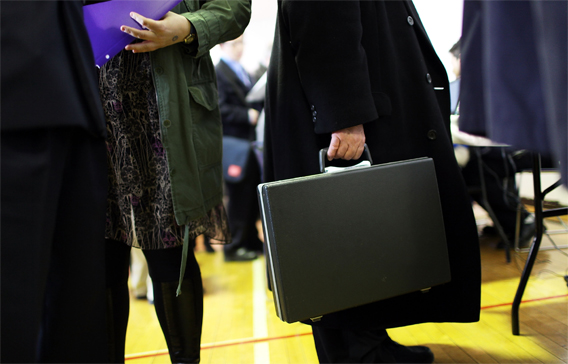 Small- and medium-sized enterprises (SMEs), which comprise more than 90 per cent of UAE businesses, are finally getting the publicity they long deserved – first through the establishment of an official definition and then the recognition of the government that the sector needs all the help it can get to expedite economic recovery.
Mohammed Bin Rashid Establishment for SME Development (MBRE), in charge of nurturing the sector, is now moving from officially defining the SMEs to collecting data that will help it form policies.
It is now working with the Dubai Statistics Centre (DSC) to collect and analyse statistics on Dubai's SMEs with an aim to publish the first Dubai SME statistical bulletin by the middle of 2010.
MBRE is on the lookout for the top SME performers to include them in the SME 500 Index, which will be out by the end of next year. Once identified, the establishment will help them grow by facilitating access to seed capital, lending out some loans or simply raising their concerns to the government.
The agency is also planning to go into venture capitalism and credit guarantee scheme beginning 2011.
Despite these efforts, lending to the country's SMEs remains slow. "The banks tell the newspapers that they are lending but when we go and ask for funding, they are very conservative. If they do decide to lend, their requirements are very stiff," said of a managing director of medium-sized firm in Dubai.
Abdul Baset Al Janahi, CEO of MBRE, admitted this is not an easy task because the difficulty in having access to credit was an issue even before the crisis. "This is a change of thinking of how you do things, not something you can change overnight," he told Emirates Business.
And this all boils down to the high-risk nature of the sector. Under normal circumstances, a third of SMEs do not make it in the business world. Now that the world is in crisis, the statistics is expected to be far worse.
Experts say small- and medium-sized businesses feel the effect of any financial crisis three to six months after the big entities feel the crunch – the time when they stop paying the smaller players. Thus SMEs are said to be the last to enter the crisis and the last to come out of it as well. But the government can do something to increase banks' liquidity to SMEs – by asking the SMEs to become more transparent in their financials or by guaranteeing their loans, said a senior banker.
"One of the ways that the government can help us lend more to SMEs is to make their financials more transparent," Chris de Bruin, Head of Consumer Banking, UAE, Standard Chartered Bank, told this newspaper. "A lot of small businesses don't need to have financial statements in this market. If they have financial statements then we can make more informed decisions. It will allow more liquidity to go to SMEs."
Access to reliable financial statements is indeed an area of concern among all banks, said Sanjoy Sen, Citibank's Consumer Banking Head. "There should be mandatory filing of financial statements for SMEs which could be started with companies where lending is more than Dh250,000. This will help banks make better risk decisions," he said.
Sen pointed out the need for official statistics, something which MBRE and Dubai Statistics Centre have started to collate. "There is a dearth of data on the SME sector overall. If an independent regulatory body can provide credible information on SMEs, banks will be well positioned to cater to their requirements."
He said the crisis has once again thrown up the issue of the lack of a credit bureau in the country. Although Emcredit exists, it is still not mandatory for all banks to share information among each other. "It's certainly time to accelerate the setting up of the credit bureau and to make it mandatory for all banks to participate," Sen said. Emcredit is the UAE's pioneer information services company.
Elsewhere, SMEs have embraced the idea of preparing proper financial statements. In Europe, the International Accounting Standards Board (IASB) has published its standard on accounting for SMEs. It has developed this standard in response to a need to simplify international financial reporting standards (IFRS) for non-listed entities.
In several countries, IFRS is already a requirement for unlisted companies, including in some African countries, Australasia, Central and Eastern Europe and the Carribean. However, some SMEs who have been interested in moving to full IFRS voluntarily saw that the costs of preparing IFRS information can outweigh the potential benefits.
Thus the IASB standards for SMEs, the study of which begun in 2001, provides an opportunity to use the same accounting framework and benefit from having internationally comparable financial information.
In the UAE, as of now, there are no rules mandating any SME to follow any format of financial reporting. There are also no tax returns requested or required of businesses operating in the UAE, making well-informed decision in lending more difficult.
Family businesses
Most SMEs here also tend to be family-owned, which despite being known for hard work and a tendency to reinvest profits into the business for long-term growth, are prone to lack of discipline, informal management structures and ineffective oversight and control mechanisms.
"The government can help enhance the transparency of the businesses themselves," de Bruin said. Some form of government guarantee will also fuel lending to SMEs, Sen said. "This will restore confidence with the business community and the lenders," he said. "More importantly, the guarantees should be easy to enforce making it a real collateral for the banks rather than just a moral obligation. The limits of such estate guarantees should be determined through a process that is transparent to the companies and banks alike."
Earlier this year, HSBC Middle East launched a $100 million (Dh367.35m) fund specifically for UAE companies with a turnover of $30m or below, and engaged in cross-border business. This fund, however, is smaller than SME funds it has established in other countries, primarily because of the lack of guarantees in the UAE.
HSBC's SME loan fund was increased from HK$16billion (Dh7.34bn) to a total of HK$20bn to boost support for small businesses in Hong Kong last year. The fund is part of the HSBC's $5bn global loan fund for SMEs, which was launched in December 2008. The bank is lending up to HK$12m to those covered by the Hong Kong government's current Special Loan Guarantee Scheme and SME Loan Guarantee Scheme.
Asked if the bank plans to have similar programme in the UAE, John Coverdale, Global Co-Head of Commercial Banking, HSBC Limited, said in an earlier interview: "In some countries, there are explicit support guarantees from the government and in some there are not. In Hong Kong, there has been an explicit need from the government to stimulate the economy."
According to de Bruin, SMEs form the fastest-growing sector for the bank. Lending may further increase should the government opt to guarantee some of the loans for more bank liquidity.
"We didn't withdraw any credit lines from the SMEs during the crisis. We love SMEs. It is a fantastic sector," he said.
There are a number of countries, such as Hong Kong, Singapore and the UK, that are hosting guarantees for SMEs to help the viable ones obtain the working capital and investment that they need during a time of unprecedented tightened credit conditions.
Currently, there are forms of government guarantees through co-operation with agencies but the terms could be improved, de Bruin said.
"For example, if I lend money together with the Khalifa Fund to an SME, they will take 15 per cent guarantee on losses and I will take the rest. That is a very small number," he said. "We have joint ventures with the governments of Singapore and Hong Kong, which take up to 80 per cent. Obviously it is much easier for us to be much more aggressive in lending if there is 80 per cent guarantee from the government."
The UK's Government's Enterprise Finance Guarantee scheme guarantees up to 75 per cent of the business loan.
Government aid
While accounting standards for SMEs and government guarantee schemes are absent in the UAE, the government has nevertheless been active in supporting SMEs through substantial liquidity injection, government stimulus and aid as well as deposit guarantees.
The Abu Dhabi-based Sheikh Khalifa Fund for Support and Development of Small and Medium Enterprises said it has approved some Dh111.12m funding for SMEs, taking its total financing for 205 projects to Dh340m since its formation in June 2007.
Under a decree issued by President His Highness Sheikh Khalifa bin Zayed Al Nahyan in October last year, limited liability companies are no longer required to have a minimum share capital of Dh300,000 in Dubai and Dh150,000 in Abu Dhabi. The minimum capital requirements for LLCs are now to be decided on a "case-by-case" basis.
This rule has resulted in many other benefits, said Mohammed Shael Al Saadi, CEO Licensing & Registration, Dubai Department of Economic Development.
"By taking out that step, we eliminated three documents associated with this. One is the letter from the bank; the auditor document; and the smart chip which is part of authenticating the licence.
"That one step led to the removal of three obstacles and now people are more into opening their businesses with genuine information instead of making up that information," he said.
Follow Emirates 24|7 on Google News.