More banks prune cash dividend on CB directive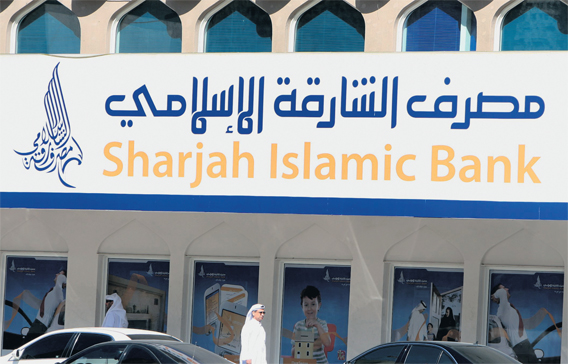 Close on the heels of Sharjah-headquartered United Arab Bank (UAB) and National Bank of Umm Al Quwain (NBQ) having revised downwards their cash dividend pay-outs, Sharjah Islamic Bank (SIB) is also preparing to prune its cash divided already proposed by its board.
These have been prompted by the dividend guidelines issued by the Central Bank of UAE limiting the cash dividend pay-out ratio to 50 per cent. This means that the banks were instructed to cap the cash dividend at 50 per cent of the net profit the bank made for the year.
SIB has already proposed a cash dividend of 10 per cent of the par value of the share amounting Dh231 million which works out to 88.8 per cent of the net profit which is Dh260.135 million compared with Dh231 million SIB posted for 2008.
Talking to Emirates Business, Mohammed Abdullah, the Chief Executive Officer (CEO) of SIB, stated that the bank will stick to Central Bank guidelines on cash dividend payout.
"We will take this matter up in the annual general meeting (AGM) of the shareholders taking place tomorrow (today)," Abdullah added.
It was United Arab Bank (UAB) which first revised their earlier dividend proposal following the Central Bank guidelines.
UAB, which proposed 22 per cent cash dividend, went on to slash it to 15 per cent as the earlier dividend of Dh219.11 million would work out a pay-out ratio of about 79 per cent.
However, the revised cash dividend at 15 per cent also exceeded the 50 per cent limit as the dividend works out Dh149.53 million, at just above 53 per cent, of the share capital at Dh996.401 million.
In the case of NBQ, the bank's board meeting held on January 28, 2010, had proposed a cash dividend of 20 per cent amounting to Dh290.4 million in respect of the year ended December 31, 2009. This had to be revised later to 12 per cent amounting to Dh174.24 million along with an 8 per cent stock dividend. Though banks were keen to arrest the expansion of equity by distributing liberal cash dividends in order to retain the return on equity (RoE) at a decent level, Central Bank's move capping the payout at 50 per cent of the net profit deterred the bank's plan on hefty cash dividends.
"Central Bank is helping the banks equip themselves to face any unforeseen incidents in the wake of the ongoing recession. It is quite natural that banks have to be prepared to take some hits from the current unfavourable market conditions," said an analyst.
BoS to distribute 12% dividend
Bank of Sharjah shareholders have approved the board of director's proposal to distribute 12 per cent cash dividend equivalent to Dh240 million and five per cent bonus issue equivalent to dh100 million.
Varouj Nerguizian, Executive Director & General Manager, said the bank is also considering establishing a European footprint, either by acquiring a small bank or obtaining a licence. "I think we are going to pursue that shortly," Nerguizian said.
Keep up with the latest business news from the region with the Emirates Business 24|7 daily newsletter. To subscribe to the newsletter, please click here.
Follow Emirates 24|7 on Google News.