NPL provisions rise by Dh200m in UAE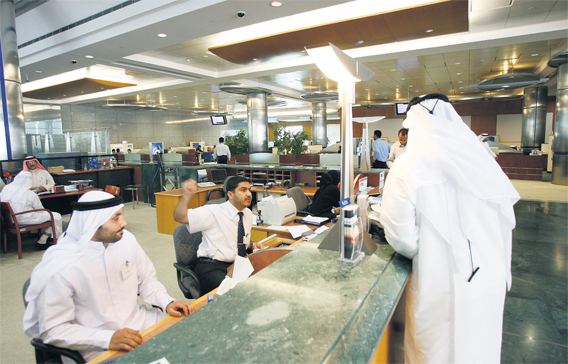 UAE banks, which have been steadily raising specific provisions for the non-performing loans (NPLs), maintained the trend in February 2010 with an increase of Dh200 million over the previous month, according to the Central bank latest data.
The specific provisions for NPLs in February rose to Dh33.6 billion compared to Dh33.4bn in January this year.
If compared to figures of February 2009, the UAE banks' specific provisions for the NPLs witnessed a jump of over 75 per cent. The banks allocated Dh20.9bn in specific provisions at the end of February 2009.
General provisions for banks have also increased by Dh400m to Dh12.8bn at the end of February, compared to Dh 12.4bn in January 2010. They have more than doubled compared to February 2009 figures of Dh6.1bn.
The Central Bank data showed a fall of one per cent, or Dh9.8bn, in banks deposits in the last month. UAE banks deposits fell from Dh968.1bn in January to Dh958.3bn in February. However, the banks achieved a three per cent increase in banks deposits compared to February 2009.
UAE bank loans and advances have grown by 2.5 per cent to Dh1, 017.5bn as on February from Dh1,015.2bn in January. Personal loans grew by 4.5 per cent to Dh212.9bn in February compared to Dh212.3bn as on January 2010, a marginal increase of Dh600m. However, letters of credit have fallen during the year by to Dh99.6bn in February from Dh 101.8bn in January.
The total private funds held by banks including capital and reserves (excluding current years profit) went up by over 1.8 per cent in February to Dh251bn over the immediate preceding month. It went up by 37.5 per cent to Dh251bn in February this year compared to Dh182.4bn in February 2009.
Similarly, the investments made by the UAE banks also went up by three per cent to Dh119.3bn in February against Dh116bn in February 2009. However, the investments made by banks were down by Dh900m compared to January 2010 investments.
The certificates of deposits held by the banks went down by four per cent to Dh63.3 billion in February.
Follow Emirates 24|7 on Google News.