Rajhi eyes Jordan for expansion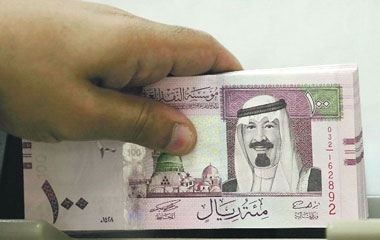 Saudi-based Al Rajhi Bank will have five branches in Jordan within one year, the first of which will start in 2010 along with another in Kuwait, in its biggest foreign expansion since 2006, according to the CEO of Rajhi.
Jordan presents the Gulf's largest Islamic lender by market value with "promising growth opportunities" given the presence of 280,000 Jordanian expatriates in Saudi Arabia and growing trade and investment relations between the two nations, said Abdullah Al Rajhi.
"Saudi Arabia is Jordan's fifth biggest trade partner with $3.5 billion (Dh12.8bn) in trade exchange. The movement of passengers between the two countries has been growing at an annual rate of 12 per cent over the previous seven years," he said.
"Al Rajhi Bank can help boost trade and investment between the two nations," he said. Earlier on Monday, Al Rajhi Bank said it has obtained approval from Jordanian authorities to start banking business there. "This is a fully fledged banking licence," the CEO said.
By the end of the first quarter of 2011, Jordan will be Al Rajhi Bank's second biggest foreign market after Malaysia.
Follow Emirates 24|7 on Google News.