RBS to sell UAE retail business 'this year'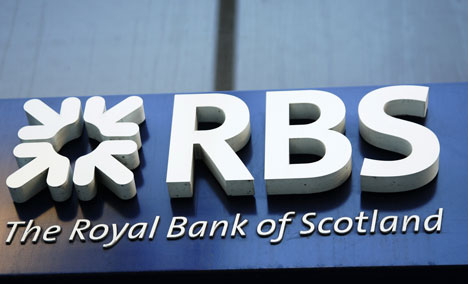 Royal Bank of Scotland (RBS) will conclude the sale of its UAE retail operations this year itself, a top official of the bank said.
Talking to Emirates Business, Stephen Hester, the Chief Executive Officer of RBS, said the sale will see its workforce contracting from 1,600 to 200 in the UAE. He said the reduction in the workforce did not mean RBS was going to lay off employees.
Hester said the bank, which will buy its UAE retail operations will get experienced workforce. Explaining the logic behind the move to quit the retail business in several markets except, UK, Ireland and North East United States, where RBS is in the top three positions, he said it was better to leave the businesses where his bank was not in a leading position.
Hester did not disclose the banks that have bid for the RBS' retail business in the UAE, which is one of the markets where the bank has decided to move out of the retail businesses. "As a part of our well-thought out strategy for the bank, following the rescue package from the [UK] government about 18 months ago, we will be quitting our none-core businesses in a phased manner in five years. We will focus on 'two-and-a-half businesses' that include two full businesses of investment banking and corporate banking, and the wealth management business run by Coutts, the private banking arm of RBS representing the remaining 'half'," he said.
"It is always better to leave it to the leaders who can make business sense. We are in final stage of talks with a Pakistan bank and are still in talks with banks in India and China," Hester said adding that in India, RBS controls only 0.5 per cent of the retail business.
The size of the investment banking operations at about $750 billion (Dh2.752 trillion) makes RBS one of the largest banks in the world in that category, according to Hester.
Simon Penney, chief executive officer for Middle East and Africa for RBS, said the bank has got mandate to manage six bond issues in the UAE. Penney said the bond market is all set to stage a comeback in the UAE. RBS recently signed up a partnership with local investment bank Rasmala Investment to provide brokerage and research services to our international investor base.
Follow Emirates 24|7 on Google News.