UAB calls for more bank mergers in UAE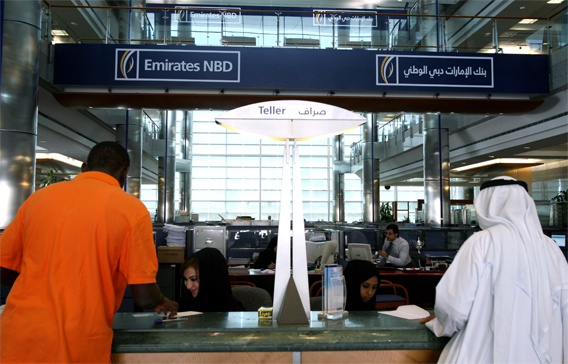 The UAE Government should come out with schemes to encourage mergers in the banking system, Union of Arab Banks (UAB) Chairman Adnan Ahmed Yousif said yesterday.
The UAE has more than 50 banks but only one merger, between Emirates Bank International and National Bank of Dubai, has taken place in the recent history.
"We do not have a tax system here. Otherwise, tax reliefs could have been used as an incentive to mergers," he added. Stating that the banking has good prospects in the region, especially the UAE, he stressed that good borrowers is the key to good banking. "And for this to happen, governments should announce good projects and come forward to borrow long term," he reminded.
Yousif said UAB is working on the incorporation of more accounting standards from Accounting and Auditing Organisation for Islamic Financial Institutions (Aaoifi).
Currently, central banks solely depend on international accounting standards (IAS) and this poses inconvenience to the Islamic banks in certain areas, especially on calculating capital adequacy ratio. "This will change and we will see some standards from Aaoifi getting added to this though some central banks have already started using Islamic standards," he said, adding: "It is a fact that there are many Islamic banks that are really liquid and park most of their funds with central banks, but they are unable to accept returns from this as Shariah prohibits them from doing so," Ahmed Yousif pointed out. However, some Islamic banks have started issuing sukuks to absorb the excess liquidity in the Islamic banking system.
Referring to the Dubai's debt situation, UAB chief said: "Dubai will come out of all of its problems soon."
Stating that Dubai has accomplished in ten years what many others could do in 50 years, and the emirate has established exemplary benchmarks in infrastructure, health, education and tourism sectors. "I am sure Dubai World will strike an amicable deal with its creditors soon. It could be a deal whereby the Dubai-headquartered conglomerate will offer to pay up the banks in a well-structured way. Though the tenure may be a little long, I am sure the group will take into account the creditors' interest as well as its own reputation as a borrower," he added. Stating that the Arab banks have done reasonably well in 2009, he reminded that one need not be surprised if the ratio of non-performing loans (NPLs) remains high in the current year.
Though the Central Bank of the UAE has hinted at the possibility of NPLs rising to around 6.4 per cent in 2010, it is believed that the Arab banks' average could be higher than this.
Yousif said that 89 banks from the Arab countries figure on the list of 1,000 top banks globally and UAE tops this list from the region.
He also highlighted the need for a proper bankruptcy law and a regional credit bureau that can share risk information with the banks.
"A GCC credit bureau can take shape soon and the work on it is already on, said Ahmed Yousif.
Keep up with the latest business news from the region with the Emirates Business 24|7 daily newsletter. To subscribe to the newsletter, please click here.
Follow Emirates 24|7 on Google News.