UNB gets approval to increase its capital to Dh5bn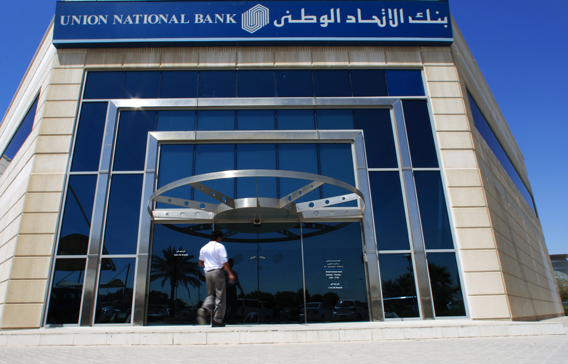 The Union National Bank (UNB) General Assembly has given its approval for raising the bank capital to Dh5 billion.
It has authorised the board of directors to set the share issue price as well as the date for the capital increase within the next five years. The assembly has also approved the issue of stock dividend of 10 per cent to shareholders.
Addressing the assembly, Board Chairman Sheikh Nahyan bin Mubarak Al Nahyan said that 2010 shall witness a resumption of banking activities, though at a slower pace compared with the past few years.
He said the UAE and other Gulf economies will be among the top beneficiaries of any global rebound, as oil continues to be the major driver of GCC macro-performance. The higher oil prices, which started to stabilise from June 2009, have gradually restored regional confidence. The credit crunch did have an impact on GCC banks, said Nahyan.
The operating environment was further affected by the default of the two Saudi conglomerates, Al Gosaibi and Saad Group, he said.
Although lending activity was subdued in 2009, it is expected that 2010 will see the resumption of growth in bank intermediation, the chairman said.
According to a statement issued by the chairman, the still challenging market environment has led the Union National Bank to adopt a cautious approach to lending. This resulted in net loans and advances growing marginally to Dh50.8bn as on December 31, 2009, from Dh50.4bn on December 31, 2008. The UNB continued its emphasis on garnering stable customer deposits, which resulted in customer deposits – after conversion of the Ministry of Finance deposits of Dh3.2bn to Tier Two Capital – rising by 3.7 per cent to Dh51.3bn as on December 31, 2009.
The credit to deposit ratio improved to 99 per cent as on December 31, 2009, from 101.9 per cent on December 31, 2008, reflecting the UNB group's approach to funding its loans and advances through customer deposits.
The statement said that as part of a broader strategy to maintain sufficient liquidity, the group had 23 per cent of its total assets as on December 31, 2009 (13.7 per cent on December 31, 2008) invested in high quality liquid assets, comprising cash and balances with Central Banks, investments in treasury bills and inter-bank placements.
Follow Emirates 24|7 on Google News.