Iran aims to raise $12.5bn by selling 500 firms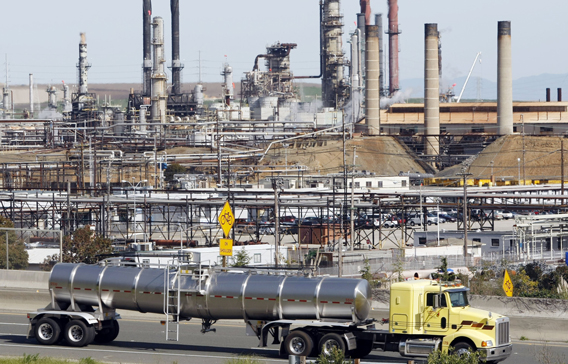 Iran aims to raise about $12.5 billion (Dh45.8bn) by privatising more than 500 state firms during the 2010-2011 year, including two refineries and two car makers, a senior official said in remarks published yesterday.
Mehdi Aqdaie, Deputy Director of Privatisation Organisation, said the Bandar Abbas and Abadan refineries would be among the first firms offered for sale on the Tehran Stock Exchange.
Quoted by the Iran daily, he did not give details on the size of the stakes Iran wanted to sell and how much ownership the state would retain.
Iran, the world's fifth-largest crude exporter, is seeking to speed up the sale of state assets in a bid to encourage private investment and boost the economy, which is under US and UN sanctions over Tehran's disputed nuclear programme.
Western firms are increasingly wary of investing in Iran due to the long-running nuclear row, and analysts say some of the companies that are put up for sale may simply end up being transferred within the country's vast public sector.
Aqdaie, citing the budget law for the Iranian year that started on March 21, said 524 companies were due to be privatised during the year, including vehicle firms Iran Khodro and Saipa as well as Dana Insurance.
"The projected budget (income) from the sale of the companies stand at around $12.5 billion, which will be used towards the reimbursement of government debt," he said.
Follow Emirates 24|7 on Google News.