Mideast stays attractive for insurance firms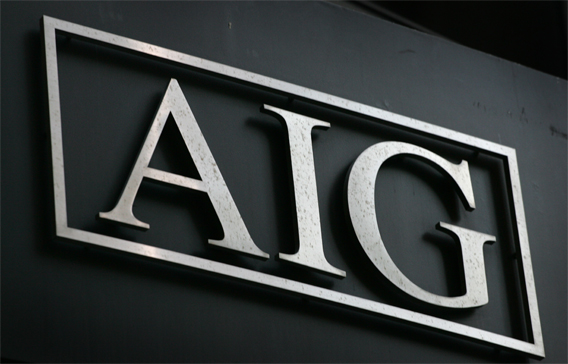 The UAE continues to be the biggest market for American Life Insurance Company (or Alico, part of the bailed-out American International Group or AIG) in the Middle East, says Rodney O Martin Jr, Chairman and CEO of Alico. In his first visit to Dubai after the announcement early this month to sell Alico to Metlife for approximately $15.5 billion (Dh57bn), he spoke in length to Emirates Business on the factors that led to the sell-off, the way ahead and the opportunities he plans to tap into within the region.
What contribution does the Middle East make to Alico's global business?
The top line and bottom line contribution of the MEASA (Middle East, Africa, South Asia) region ranges from 10 to 15 per cent in our global business. The Middle East continues to be a high growth region and has a lot more to generate – a much higher growth rate compared to mature markets around the globe. Over the years, this region has generated robust growth for us and we expect to continue that trend here. In the Middle East, the UAE is our biggest market and is well diversified, so we have managed to generate very significant growth here. Other countries in the region – the Gulf, Levant and Egypt, for example – have also seen good growth.
What do you plan to achieve after Alico is acquired by Metlife? What's the bigger vision?
Alico has around 12,000 employees globally and a large customer base geographically. Metlife, on the other hand, is a dominant domestic player in the US and has a presence in 16 countries. When we combine their presence in 16 countries and our presence in almost 55 countries, together we will cover around 70 countries, and almost 90 per cent of the global market. From our perspective, being part of one of the pre-eminent companies with a global platform will substantially expand our assets, as well as presence. We will have the largest global footprint, from day one, after the transaction.
Has the transaction been finalised and got shareholders' approval?
The deal has been finalised in terms of the announcement. The formal closing of the deal is expected in the fourth quarter of this year. The deal is going to take effect in phases – from the separation of Alico from AIG, to obtaining regulatory approvals for integration with Metlife.
Do you believe it is a distressed sale of Alico in order to generate cash, and is the deal more of a gain to Metlife than a loss to AIG?
Had this sale occurred in late 2008 or the early part of 2009 when the economic crisis gripped AIG, one could have easily viewed us as being in a very distressed situation. But the AIG board and the federal government took a longer and a more practical view, and were patient enough to allow the capital markets to recover before selling off two of its most valuable assets – Alico and American International Assurance (AIA).
Currently, at this point, global capital markets are in a more stable position than they were earlier and AIG has secured a fair and competitive price for both of these properties and Metlife too has got a very attractive growth property.
It's certainly a gain to Metlife and absolutely a loss to AIG. Given the unfavourable market conditions and the mounting obligations, AIG had no choice but to sell the two most substantial and valuable platforms (AIA and Alico). This is the sixth largest transaction of its kind in the insurance sector.
What has Alico contributed to AIG's global business?
Alico earned more than $2 billion (pre-tax) the year earlier (2008) and last year it was one of the biggest contributors to the group's profit in percentage terms. Taken together, both AIA and Alico were the most stable sources of revenue for AIG.
Before closing the deal with Metlife, did you engage in talks with other firms too?
We did. When we were deliberating on the path to independence from AIG, and looking for help to secure funding to repay to the federal government, we considered two options – whether to go for an IPO or a strategic sale. However, considering the capital market environment and the cycle that the company was facing, it was deemed appropriate to go for sale. We talked to a variety of companies during these times and it was not until last year that the board made a decision to accelerate conversations with Metlife, and we made the announcement to sell in March this year.
Looking back, do you think you could have got a fairer deal in terms of valuation?
I am very comfortable with this deal. When you look at the impact that Alico would have on Metlife, this deal is going to be a transformation for both of us. The only other option was an IPO, which was not very viable and interesting option for the board at that time.
Do you have plans to sell off any of your units going forward to meet the cash need for repayment?
No. We have had a long history of growing our company organically. Despite the crisis we were in, we didn't make any layoffs in 2009. In fact, we added around 1,000 employees. We are a growth company and will continue to be so and add around 1,000 positions in our organisation this year, at a time when many companies are going in the opposite direction. Our employee and customer retention levels also continue to be very high.
Would all your dues be paid off to the federal government and the Federal Reserve Bank of New York after this sell off to Metlife?
Once we close the transaction, the proceeds will go to AIG and the federal government and we'll have no further responsibilities. We will be completely separate from AIG and be fully a part of Metlife.
How much profit Alico is expecting this year?
We don't forecast future profit but we're about to publish our results for 2009, which is one of the best years in our history. Last year, we grew our business, and grew our assets, despite the global economic crisis and the crisis AIG was going through. In fact, this has been one of our 'finest hours'. And the Middle East is a good example of this performance, where we have a strong geographical footprint and a diversified portfolio. This solid performance is reflected in our 2009 results, where the numbers will speak themselves.
What are the growth markets for Alico?
Certainly the Middle East has been one of the growing markets for us. We're bullish about this region and these are very attractive markets for Alico. However, we are diversified not only geographically but in terms of assets and distribution network as well. Because of our diversification, we've benefitted from the economic crisis. Generally, when faced with a crisis, companies that are too dependent on one product may be out of the market, or they face a huge risk if they are reliant on a distribution channel that may not be functioning well in a crisis situation.
Life insurance business in the Middle East is underpenetrated compared to developed markets. Considering that, how did you manage to record good growth in the region?
I think it's because of this factor, that is, it was the under penetration of life insurance that helped us in posting good growth in the region. The products and services we provide meet every need of our customers and that's the reason why we continue to post profits in the region.
Going forward, we're bullish about the region because with the economic development here and with the emergence of a middle class, people are going to be in need of these products and the financial security that we provide.
Are you going to launch new products?
We're always in the process of assessing our product portfolio compared to the emerging needs in the market and we've a long history of product innovation worldwide, as well as in the region. Since the beginning of this year, we've launched a couple of new products in the UAE and other countries in the region.
What are your plans for this region?
The immediate plan is finalising the deal with Metlife and separating Alico from AIG by the end of Q4, and obtaining the required regulatory approval. Metlife is a large, financially secure and skilled group, and is strong in group and medical products, which could be interesting for the Middle East. We have accident and health products that would be of interest to Metlife in their existing markets, so we are highly complementary.
This is a growth region and we are looking for higher levels of growth here than in mature markets. This transaction is very positive for the region and will make us bigger and stronger, with more know-how, new ideas and new products and services for customers.
We have been in the Middle East for a long time – with a continuous presence – and we are committed to the region.
Follow Emirates 24|7 on Google News.