UAE growing fastest in takaful globally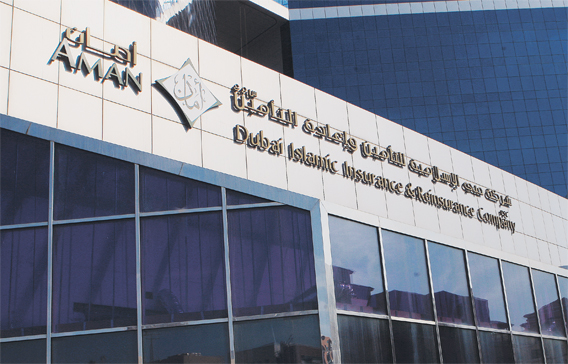 The UAE, along with India, has been the fastest growing Islamic insurance (takaful) market in the world with compounded annual growth rate of 135 per cent from 2005 to 2008, according to a latest research report by Ernst & Young.
The UAE and India is followed by Indonesia, which rose quickest in South East Asia with growth rate of 35 per cent. The global takaful compounded growth rate was 39 per cent, while the Gulf recorded 45 per cent growth during the period.
The report projected that the global Takaful market will surpass $8.9 billion (Dh32.62bn) in contributions in 2010 against $5.3bn in 2008.
Saudi Arabia with $2.9bn and Malaysia with $900 million emerged as the top two Takaful markets in the world in 2008, while Sudan is the most significant market outside of the GCC and South East Asia. Sudan has contributions of $280m in 2008.
The report said the takaful industry in the GCC and Malaysia was at the crucial stage of development with each region facing unique challenges in the areas of risk, retention, technical results, underwriting leverage, investment results and operating efficiency.
Quality of underwritten business, investment discipline and efficiency in operations are the key strategic issues that the industry is facing. Going forward, takaful operators should revisit their strategy and implementation plans, seek sustainable investment management capabilities and seek to lower cost of operations, the report indicated. Generating profits remains a challenge for the Takaful operators.
Sameer Adbi, Head of Middle East Islamic Financial Services Group, believed that globally, the performance has been mixed.
"Yields realised by GCC operators have been comparably high but volatile, while Malaysian operators have posted stable returns driven by better underwriting results. In terms of operating efficiency, average combined ratios of GCC firms continued to improve and reached 72 per cent in 2009, indicating improving operational efficiency," said Sameer.
"The figures seem to indicate that while the industry may be temporarily bogged down by market troughs, the long-term outlook seems very positive."
Compulsory medical insurance requirements in Saudi Arabia have contributed to growth in family and medical Takaful, which together, are estimated to bring in 49 per cent of the gross contributions in the Middle East and North Africa region. Family Takaful is estimated to provide only five per cent of these total contributions.
South East Asia is the most highly penetrated family and medical Takaful market bringing in 73 per cent of net contributions in 2008.
Comparatively high rate of real GDP growth, decreasing government safety net, coupled with low insurance penetration and favourable demographics, suggest strong future growth in the Mena region, the report said.
Underwriting losses remains a source of worry for most operators and specialisation could be the answer. Enhancing their underwriting of the customers, sectors or geographies, and therefore improving their risk analysis and pricing could yield quick results.
"It is worth noting that most Takaful operators are yet to achieve critical business volume, despite incurring substantial establishment costs over the years. Most Takaful firms are start ups or small players with limited access to quality assets. It's important that they rethink their go-to market approach if they want to achieve critical mass and become sustainable in the long run," Sameer said adding that a lot of priority should be given to controlling operational costs. "For example, outsourcing arrangement for back-office can make a sizable difference in creating leaner and more efficient operations," said Sameer.
Noor unit's revenue to double
Noor Investment Group's Islamic finance ventures will double their revenue this year to Dh200 million, their managing director said.
"We have a lot of room for growth," said Ahmed Al Janahi, Managing Director at Dubai-based Noor Takaful Family and Noor Takaful General, at a conference yesterday. "Noor Takaful was created to be much bigger than it is today." The companies' total assets will increase to Dh250m this year from Dh150m in 2009, Al Janahi said. Assets held by Islamic financial institutions may rise five-fold to $5 trillion.
Follow Emirates 24|7 on Google News.